Step up your burger game with these 3 local ingredients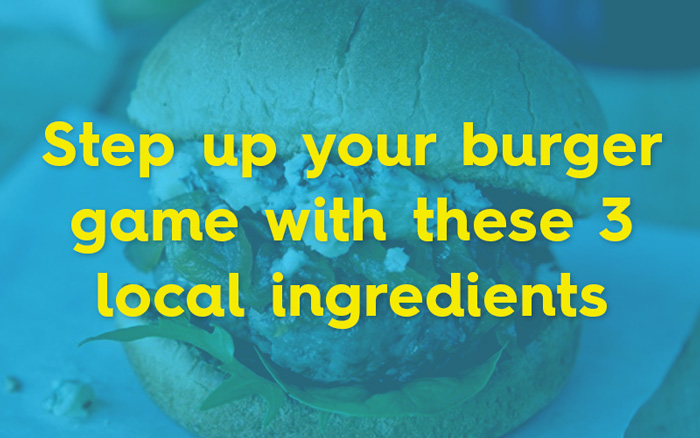 In Halifax, we take our burgers seriously. If you've lined up outside one of Halifax's world-class restaurants to feast on their Burger Week creations, you know just how delightful their inventive twists on this traditional pub food are! Our executive chef, Christophe Luzeux, suggests trying one of these 3 twists to impress your taste buds and your guests!
Top your beef patty with crumbled Dragon's Breath Blue Cheese, made by That Dutchman's Cheese Farm, Nova Scotia's original artisanal cheese producer, for an easy, tangy and memorable taste!
Feeling a little less adventurous, but still looking for a local flavour? Switch up your side by whipping up a batch of crispy onion rings in your favourite beer batter, using our delicious local Propeller Craft Beer.
For a complete re-invention, ditch the traditional beef and start from scratch. Shape your own patty from our regional Northumberlamb ground lamb.
Tempted? We'd love to see your take! Share your creation with us by tagging @hfxconventions!