Friday Foodies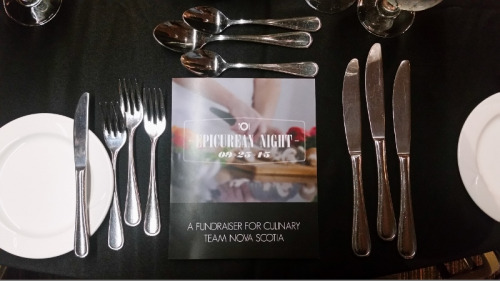 This September, we were lucky enough to host 120+ guests who were treated to a menu created by some of Nova Scotia's best chefs (including our own Christophe Luzeux).
The decadent evening of eating was delightful, but more importantly, the event was a chance to support Team Nova Scotia as they prep for the 2016 Culinary Olympics in Germany. All the proceeds from the night will help support their team when they represent Nova Scotia's culinary chops on the world stage.
On deck were four amazing chefs: Brenan Madill of Il Trullo Ristorante, Peter Dewar, who's teaching our next generation of chefs at NSCC, Luis Clavel from the Argyle Bar & Grill, and of course, Christophe Luzeux of the Halifax Convention Centre.
Here's a look at some of the amazing courses the chefs created. We can't wait to see what they'll do in 2016!