Near and Far – Justin McDonough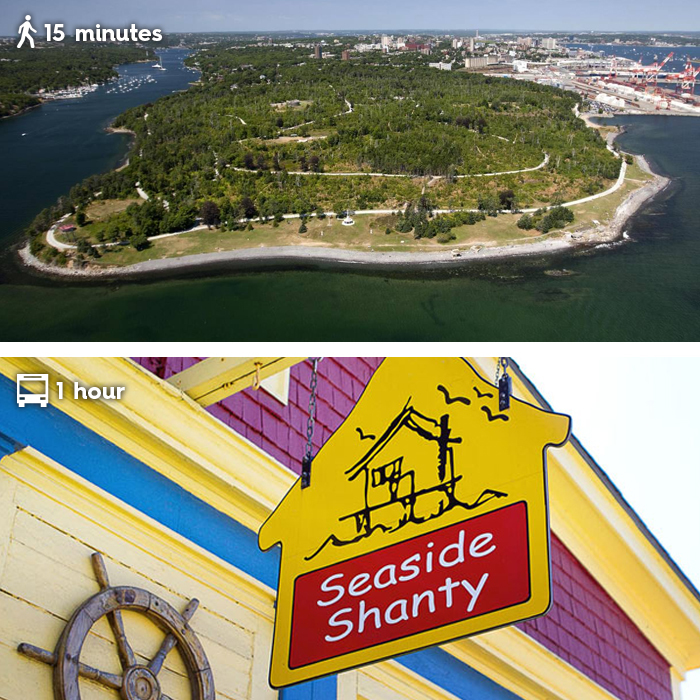 Having been an active member of the community for years, Board member Justin McDonough has experienced much of what our Province has to offer. So we reached out to him to share his diverse list of things to see and do in Nova Scotia. Check out Justin's top picks!
What would you do in Halifax within a 15 minute walk of the Halifax Convention Centre?
Some of my favourite things to do in our beautiful downtown district is to enjoy a lovely walk through our scenic Public Gardens, or take in the breathtaking view of the Atlantic Ocean from Point Pleasant Park!  For indoor enjoyment, I'd visit Pier 21 to walk in the footsteps of one million immigrants and learn how Canada has been shaped by the world. Or, I'd stop by two of Halifax's newest state-of-the-art structures, the Farmers' Market and our world-class library (I can't wait to see the new Discovery Centre, which will be opening in the near future). Lastly, with all the incredible restaurants and bars in our compact downtown district, it would be a mistake not to take the time to enjoy any of the great offerings on Argyle Street, Quinpool Road, Spring Garden Road or elsewhere in the downtown core.
What would you do in Nova Scotia that's (about) an hour away from the city? 

You can't go wrong with a scenic drive to the South Shore or the valley. Lunenburg, Mahone Bay and Chester radiate with charm and can be visited within the same day - these gorgeous towns all overlook the ocean along the South Shore coast. Seaside Shanty is one of my favorite restaurants, and is located on the water in Chester Basin. Wolfville is a quaint town located in the valley, with lots to see and do in the area. The town is also home to Acadia University!