Team Halifax Celebrates IncentiveWorks 2015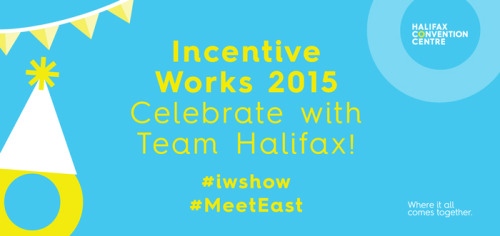 Team Halifax is joining forces again, but this time we're headed to Toronto for the 2015 IncentiveWorks Trade Show, from August 18-19.
If you were at Tête-à-Tête last winter, then you know we'll be hard to miss as we use some unconventionally fun ways to connect with our #EventProf friends and showcase all that Nova Scotia has to offer.
We're also a proud sponsor of the Closing Party, along with our partner Destination Halifax. We hope to see you there!