Loading...
Breakfast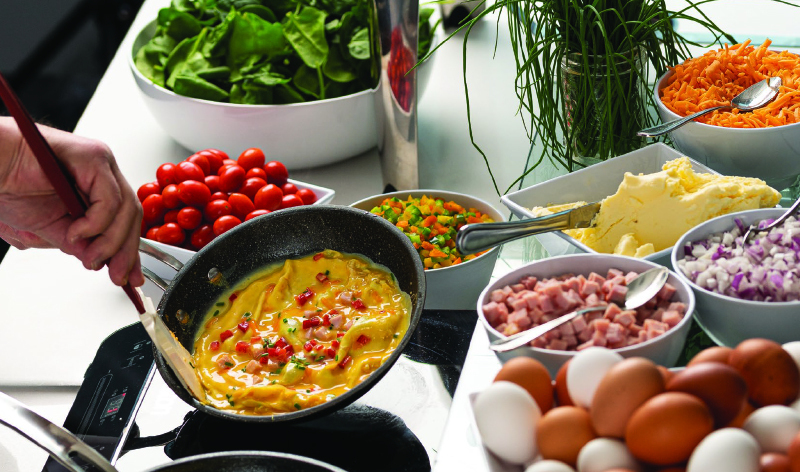 THE NOVA SCOTIAN / $34 gf
Scrambled Eggs with Cheddar Cheese topped with Blistered Cherry Tomatoes
Meadowbrook Breakfast Sausage
Smoked Back Bacon
Home Fries
Baked Beans
BREAKFAST BOWL / $35 gf
Poached Egg
The Pork Shop Chicken & Apple Sausage Crumble
Caramelized Rosemary Roasted Butternut Squash & Quinoa
Kale Pesto Hollandaise
HEART SMART BREAKFAST / $27 vg gf
Spinach & Herb Egg White Frittata
Warm Ratatouille with Basil Oil
Caramelized Sweet Potatoes
OVERNIGHT OAT BOWL / $34 vg gf
Cranberry, Blueberry & Apricot Overnight Oats topped with Cinnamon
Fruit & Berries
Roasted Coconut
Add a basket of 10 assorted breakfast pastries for the table / $60
Breakfast Buffets
THE CONTINENTAL / $25
Assorted Juices and Milk
Baked Goods including: Sweet & Savoury Muffins
Turnovers (VG)
Mini Loaves
Sweet & Savoury Scones
Roasted Pepper Cornbread (V)
Yogurt
Sliced Seasonal Fruit & Berries vg gf
HEALTHY HOME RUN / $36
Choice of: Spinach & Egg White Frittatas with Olive Oil & Sundried Tomato
-or-
Scrambled Eggs with Chives & Ages Cheddar Cheese with Blistered Cherry Tomatoes
Served with: v Juices
Oxford Blueberry & Banana Smoothie (V/GF)
Yogurt
Sliced Seasonal Fruit & Berries (VG/GF)
The Pork Shop Chicken Sausages
Roasted Mini Potatoes
GET UP AND GO / $37
Maple Blueberry Granola Bars vg gf
Mini Muffins v
Fruit Kabobs vg gf
Breakfast Sandwich with Bacon, Egg & Gouda Cheese
Breakfast Sandwich with Spinach & Grilled Vegetables, Egg & Herb Havarti Cheese v
Enhance Your Breakfast Buffet with these A La Carte Add-Ons:
GRAINS
Bagels with Cream Cheese / $6 v
Bagels with Cream Cheese & Comeau Cod Smoked Salmon / $12.50
Assorted Cereals / $4.5
Hot Oatmeal with Cried Fruit & Toasted Almonds / $8 vg gf
EGGS
Eggs Benedict with Back Bacon & Riesling Hollandaise on English Muffins / $13
Mini Omelet with Caramelized Onion & Swiss Cheese / $10
Hard-boiled Egg / $5
PROTIENS / $7
Pork & Beef Sausages gf
Meadowbrook Pork Sausages gf
The Pork Shop's Chicken Sausages
Back Bacon gf
Glazed Brown Sugar Ham gf
Smoked Bacon gf
Beef Bacon gf
OMELET ACTION STATION / $13
Looking to wow your guests? Add an Omelet Action Station to your buffet and let a member of our culinary team craft your omelet to order.
Minimum 50
*All food selections have a 25 persons minimum order unless otherwise noted. Prices are subject to change.
Food & Beverage Downloads