What made this event different?
Our first international conference since early 2020, the Canada Korea Conference allowed us to get back to our purpose and put all our learning to the test. We debuted our hybrid suite event setup and resources that helped bring together our in-person and online delegates. The time zone difference didn't phase our team, we had events happening all day and night. Need to have a virtual meeting with half of the delegates in Korea at 3:00 am? No problem!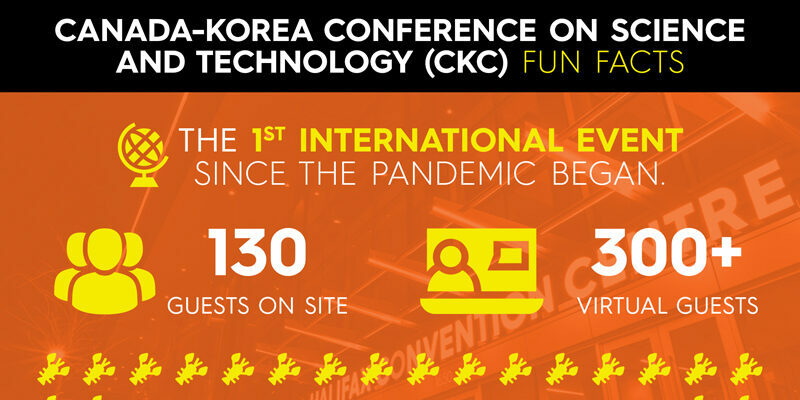 Keeping You Safe
Our team was thrilled to be back at doing what they do best – creating memorable events. To keep everyone safe our team implemented enhanced cleaning measures to align with public health orders. Masks were worn by all attendees and staff. This created an atmosphere where everyone felt safe so that they could do what they came here for – creating new opportunities for the new normal.

What We Learned
Our team was confident that Halifax was the perfect destination for the Canada Korea Conference and the timing was right to begin hosting once again. After being postponed twice, this was finally our opportunity to show everyone what we had learned over the past 18 months. Our hybrid suite was a hit, connecting delegates from both Canada and Korea. Our delegates showed us what can happen when we all come together and learn from each other.