Scott Ferguson of the Halifax Convention Centre, named one of 50 Top CEOs in Atlantic Canada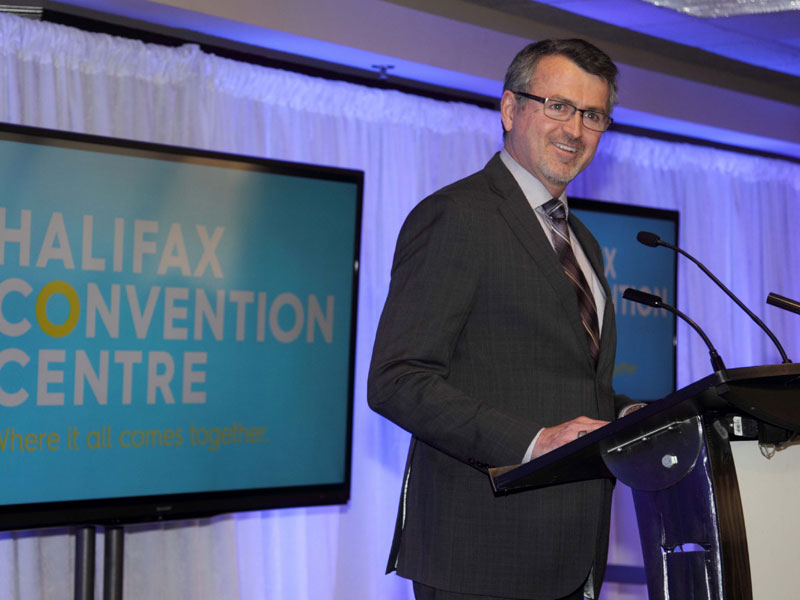 Scott Ferguson of the Halifax Convention Centre, has been recognized as one of Atlantic Business Magazine's Top 50 CEOs.
Recipients are awarded based on their corporate, community and industry involvement; their company's growth in recent years; and, their responses to various managerial challenges.
"It's been an incredibly exciting year for our team particularly with our success on the Halifax Convention Centre and Scotiabank Centre; I'm very proud of all we have achieved," said Scott Ferguson. "It's an honour to be recognized among such an impressive list of successful, inspirational leaders in our community."
Under his leadership, a $6.5 million investment for Scotiabank Centre was secured and the vision for the Halifax Convention Centre became a reality, already attracting thousands of visitors in 2017 and beyond.
For information about the awards including a full list of recipients, please visit: www.atlanticbusinessmagazine.net/2015-top-50-ceo-award-winners/