Halifax Convention Centre Shortlisted for International Award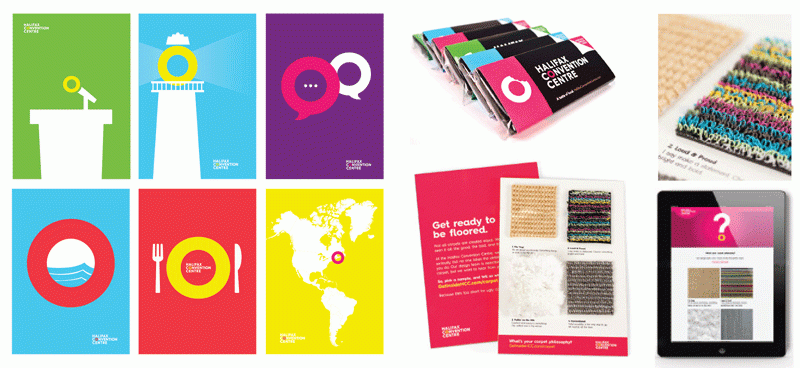 The Halifax Convention Centre is one of 14 finalists for the 2015 International Association of Convention Centres Innovation Award.
Competition for the award is high because members gain exposure and recognition within the global convention industry for their most creative ideas in centre management, marketing and operations.
"With the new Halifax Convention Centre opening in 2017, we needed to help planners imagine their event in a space that they can't yet see, visit or touch," said Scott Ferguson president and CEO of Trade Centre Limited, the Crown corporation tasked with marketing and selling the Halifax Convention Centre. "The solution was a unique brand and marketing campaign that has been engaging planners in actually shaping the new facility, from the ground up."
The Halifax Convention Centre is one of only three organizations shortlisted for innovation in marketing, and one of only two Canadian finalists, overall.
"Competing among top convention centres in the world is a huge achievement that we couldn't be more proud of," said Mr. Ferguson.
Through bold, simple, fun brand and marketing tactics, the Halifax Convention Centre is building anticipation, excitement and confidence with event planners. Campaign efforts are helping to make Nova Scotia a top meeting destination, and business is being booked for the new facility when it opens in 2017.
The Halifax Convention Centre team will travel to Boston in July to contend for the innovation award in the prestigious Delegates' Choice Award and the jury competition. The team will compete with top convention centres in London, Barcelona, Sydney, Australia, Los Angeles and Amsterdam.
The International Association of Convention Centres is the industry group for professional convention and exhibition centre managers worldwide. The innovation award reflects the association's mission of encouraging and recognizing excellence in convention centre management.
-30-
Media Contacts:
Erin Esiyok-Prime
Trade Centre Limited
902-421-1302 ext. 2791
Email: erin@tclns.com