Halifax buzz at CSAE's Tête à Tête Tradeshow
We've often had clients comment on how impressed they are with the team approach Halifax takes to helping clients plan the perfect Halifax-based event. At the Tête à Tête Trade Show, hosted by the Canadian Society of Association Executives in Ottawa, we thought we would take it to the next level.
If you were at Tête à Tête and Team Halifax's tartan safety hats and fluorescent safety vests caught your attention, then you probably learned that there are a lot of exciting developments happening in Halifax. This includes our brand new multi-level conference centre with approximately 120,000 square feet of rentable meeting space scheduled to open in early 2016; capital investments in 2013 alone of more than $21 million at existing meetings venues in the city; and three new downtown hotel properties set to open by spring 2014, which will expand the downtown's inventory to almost 5,000 rooms.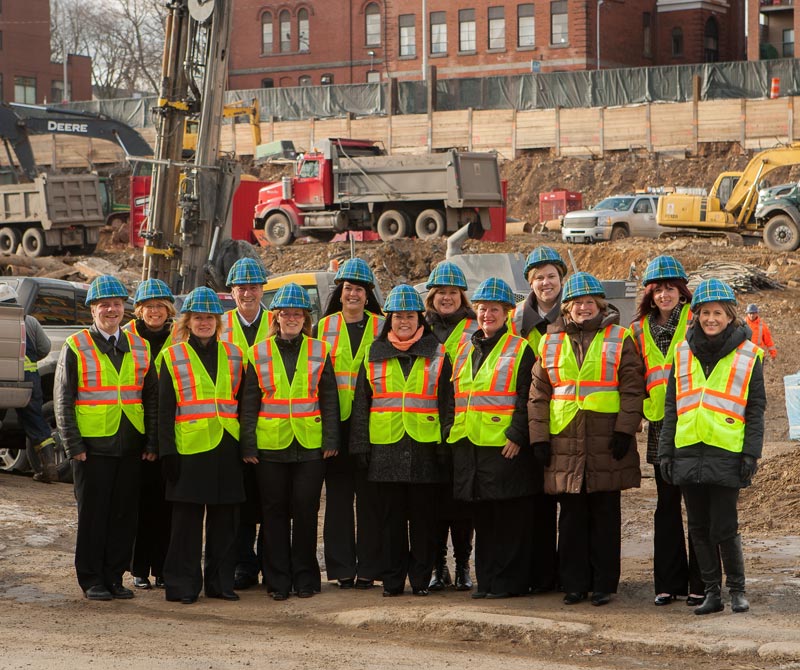 Marek Jablonski (formerly with The Lord Nelson Hotel & Suites), Janet Gates-Robart (Saint Mary's University), Shari Landry (Halifax Convention Centre), Paul Cody (Halifax Convention Centre), Stefanie MacDonald (Residence Inn by Marriott), Stacy Doyle (Delta Hotels), Nadine Poirier (RCR Hospitality Group), Andrea Hatfield-Beaton (Four Points by Sheraton), Catherine Porter (Destination Halifax), Teri Green (Westin Nova Scotian), Terri Frizzle-Nolan (Halifax Marriott Harbourfront), Jenn MacPhee (Courtyard by Marriott), and Jennifer McInroy (Prince George Hotel).