CMA 2015 Case Study: Bridging national conversation with sustainable event solutions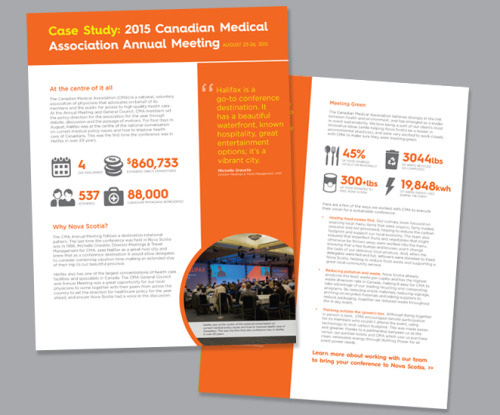 With Halifax boasting one of the largest concentrations of health care facilities and specialists in Canada, we were a great fit to host the Canadian Medical Association's annual meeting.
For four days in August, Halifax was at the centre of the national conversation on current medical policy issues and how to improve health care of Canadians. Even more, our convention centre team was prepared to help raise the bar on their 'meet green' efforts in order to achieve the association's goal of hosting a healthy and sustainable conference.
Learn more about our collaborative approach to sustainable event solutions in our recent case study.