BioMag 2014 Case Study: Showcasing our expertise in life sciences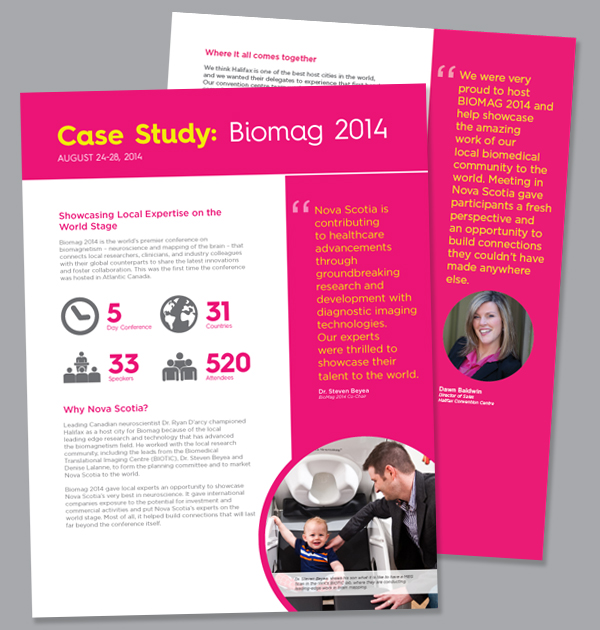 We've made it no secret that Nova Scotia has a thriving life sciences sector. Halifax has one of the largest concentrations of health care facilities and specialists in Canada. Our local sector is also home to sophisticated medical equipment, top-ranked post-secondary institutions and a lucrative research and development environment.
These are just some of the reasons why we were selected to host the 2014 International Conference on Biomagnetism (BioMag), the world's premier conference on neuroscience and mapping of the brain. BioMag 2014 provided our local researchers, clinicians, and industry colleagues with the opportunity to connect with their global counterparts to share the latest innovations and foster collaboration.

Learn more about how we're showcasing our thriving life sciences sector to the world in our newly released case study!