2023 IIHF World Junior Championship #ExploreNB Fan Fest
December 26-January 5
IIHF World Junior Championships #ExploreNB Fan Fest at the Halifax Convention Centre!

Visit the #ExploreNB Fan Fest in Halifax to join other hockey fans and celebrate the World Juniors. Open to all ages and free to enter, the #ExploreNB Fan Fest will feature viewing parties, live entertainment, and fun for the whole family!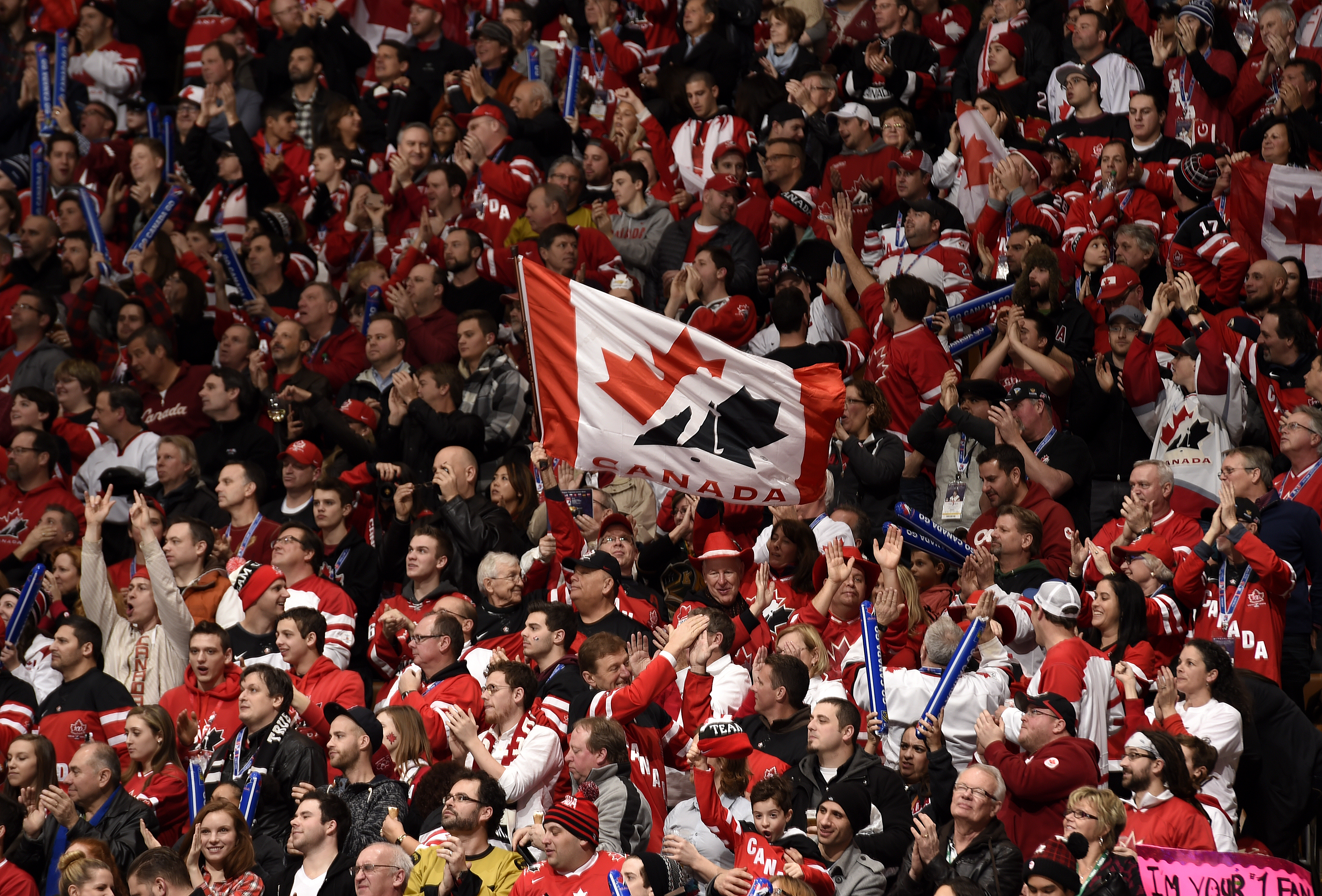 The #ExploreNB Fan Fest will take over the Halifax Convention Centre and Rogers Square, steps away from the on-ice action at the Scotiabank Centre.

Rogers Square will be showing all World Juniors games live in an outdoor viewing area, while the Halifax Convention Centre will be open Dec. 26-31 from 2-7 p.m., and Jan. 2, 4, and 5 from 2-7 p.m.

Here's what happening:
Music and Special Guests
Hot Stoves panels
Glow The Event Store Inflatables & Games
Discovery Centre Science Fun
Activations from the Halifax Mooseheads and Halifax Thunderbirds
Flash Zone Photo Ops
On-site Merchandise Booth
Live viewing of World Juniors games
#ExploreNB Road Trip Experience
Face Painters
Mascots including Miles from the Bluenose Marathon, Hal & Mac from the Halifax Mooseheads, Bolt from the Halifax Thunderbirds, and more!
Viewing area for all World Juniors games in Halifax and Moncton live in Rogers Square every day!
Whether you have tickets to the games or not, come join the fun at Fan Fest and be part of the IIHF World Junior Championship action!
And follow along for all the IIHF World Junior Championship #ExploreNB Fan Fest updates here:
https://www.facebook.com/events/664705961982248/?active_tab=discussion
Performance Schedule: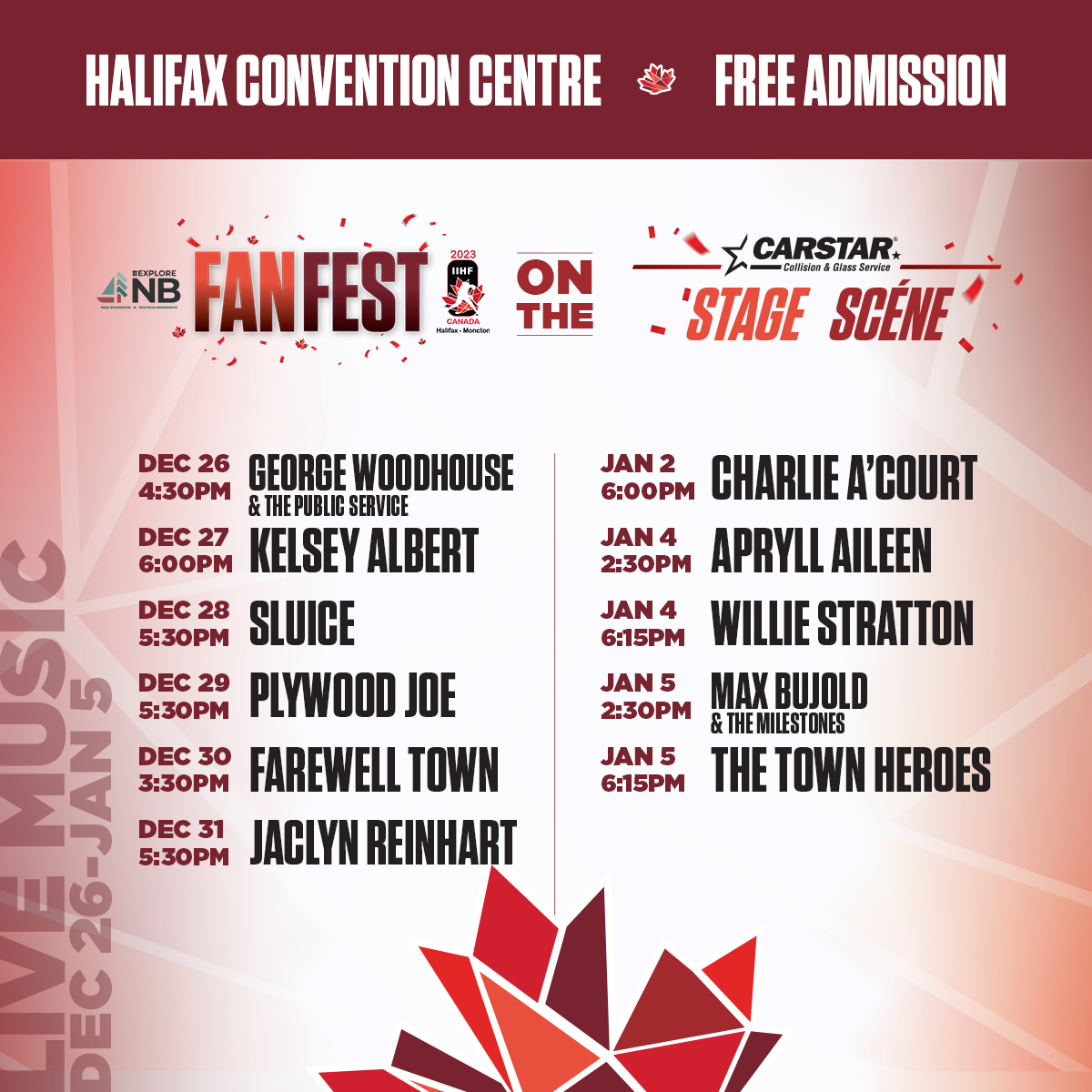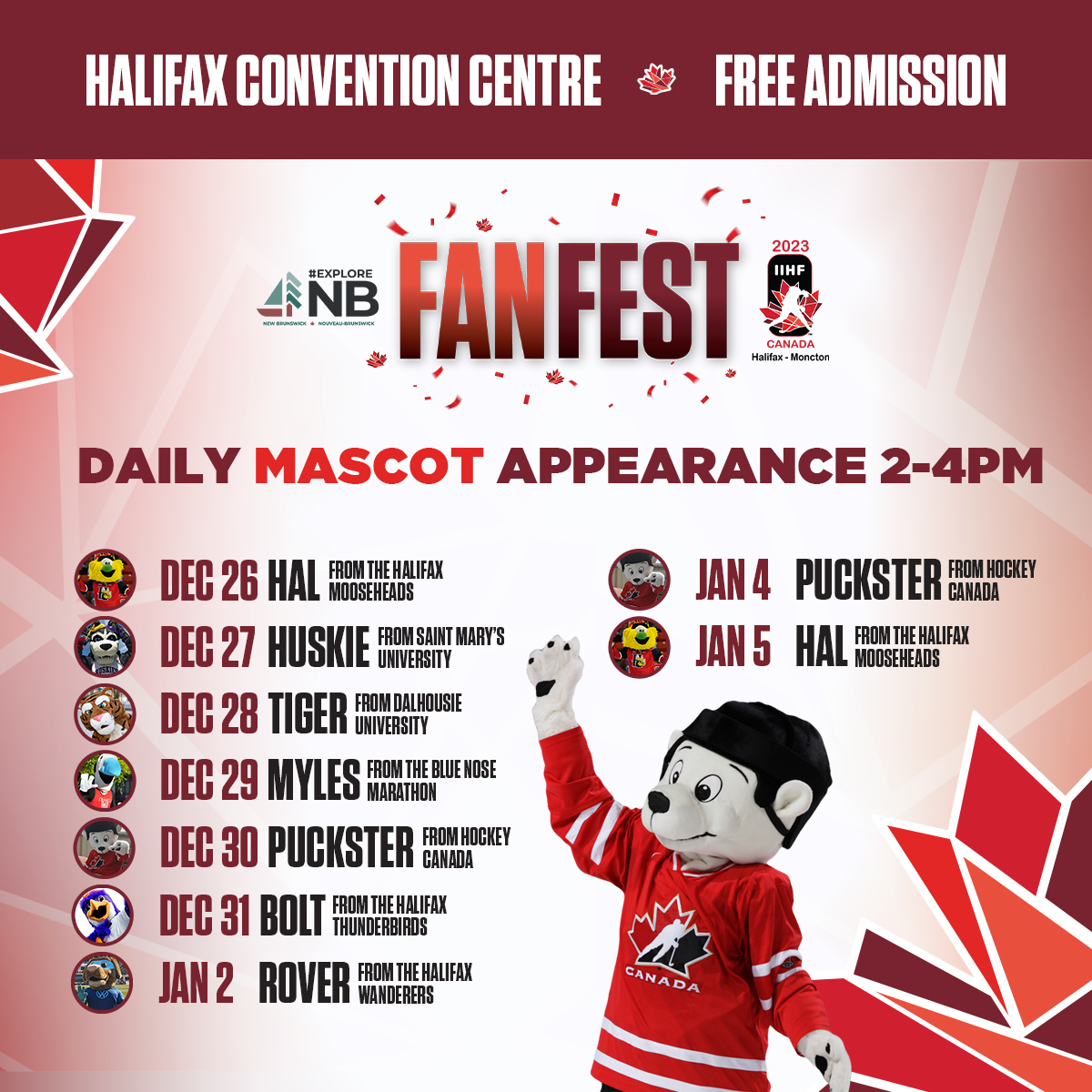 Event Details
Date
Monday, December 26, 2022 to
Thursday, January 5, 2023