Case Study - Diabetes Canada Conference: Giving Diabetes A Voice

With one in four Canadians living with diabetes or pre-diabetes, Diabetes Canada called for a new national approach to tackle the diabetes epidemic during their four-day conference at our Halifax Convention Centre.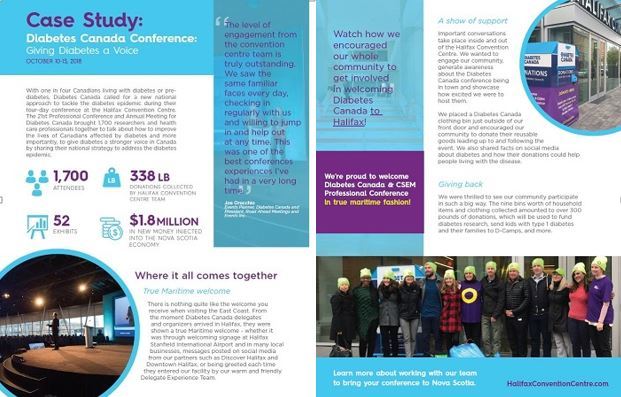 Our team wanted to be part of the conversation and generate awareness about the conference being in town. To show our support and engage our community, we placed a Diabetes Canada clothing bin just outside of our front door and encouraged our neighbors to donate their reusable goods leading up to and following the event. Be sure to watch the video here.

Read more/download: Diabetes Canada Conference Case Study