Shipping off to Boston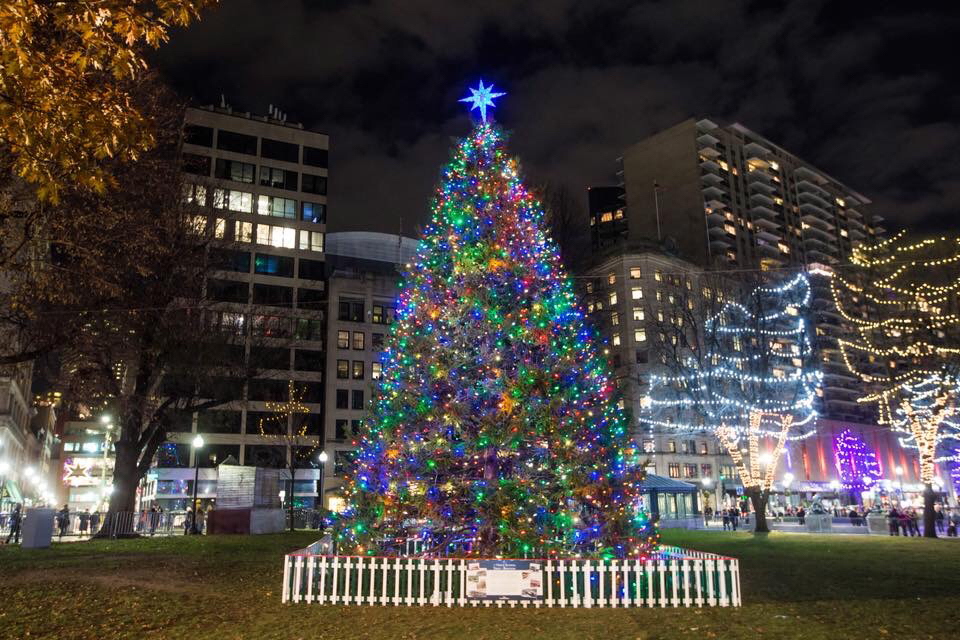 The weather outside isn't quite frightful yet, which means it's the perfect time to ship a Christmas tree to our friends in Boston.
In 1917 Halifax Harbour was the scene of devastation following an explosion that killed nearly 2,000 people and left hundreds more homeless and injured. Whether it was humanity, maritime kindness or both, Boston lent a helping hand, sending medical personnel and supplies to assist our city's rescue efforts.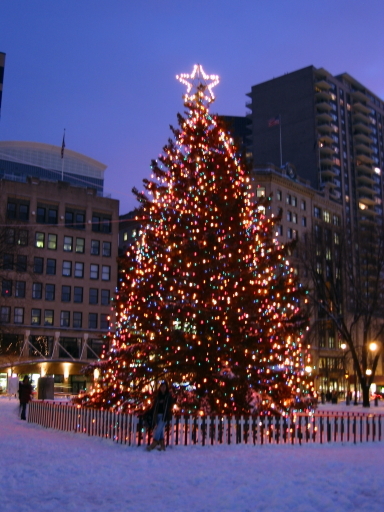 Their act of kindness has never been forgotten and has been stitched into the fabric of our communities. To show them we are forever grateful, Nova Scotians gather each year to send our neighbours to the south a Nova Scotian Christmas Tree. Of course, it's not just any tree – we send them the most magnificent tree we can find!
You can see the Tree for Boston for yourself in the Boston Common or get in the holiday spirit in Halifax by visiting the Christmas tree in Parade Square, just steps from our Centre.