What it Takes to Host the Liberal National Convention
Hosting events and making them run with ease is what we do best. In fact, events that run seamlessly and also showcase who we are, what our province has to offer and have a positive impact on our economy is what drives us each and every day.
So, when the Liberal Party of Canada decided the new Halifax Convention Centre was the place to host the 2018 Liberal National Convention, we knew we could make it spectacular. But how?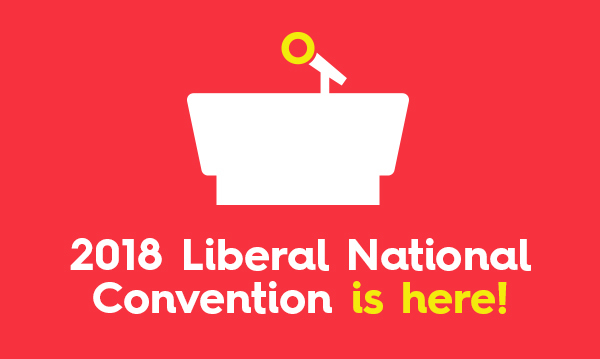 Making sure we're meeting our client's needs is what comes first, so we need to have a clear understanding of what they are looking to achieve and let them know how we can help. This means going through every detail over the course of many conversations.
Our Director of Event Operations, Genaya, says our main goal is to deliver on client expectations every step of the way. For the National Liberal Convention, that meant connecting with their event planner about eight months ago so we could start forming a relationship and understanding how we could really help bring their event to life. For other events, that initial conversation might happen up to a year in advance.
The key to organizing any event of this scale is communication, communication, communication; it's all very collaborative, so we constantly need to be communicating what is happening throughout the process.
Supervisors from various departments are heavily involved in the lead-up to these events; they're working with the audio-visual company to make sure the sound is planned and setup properly and working with the client to finalize floor plans for each room. No detail is too small. Things like advising a client on how much weight the stage can hold, or how many people can fit into a room can make or break how smoothly an event will run.
With more than 3,000 guests expected, the 2018 Liberal National Convention will be our largest event since we opened in December 2017. Our team can't wait!
In the last 10 years, the Liberal National Convention has been hosted in Vancouver, Ottawa, and Montreal, but this will be the first time it's been held east of Montréal.
Find out more about the National Liberal Convention 2018.