Sharing a taste of the East Coast at Tête-à-Tête 2017!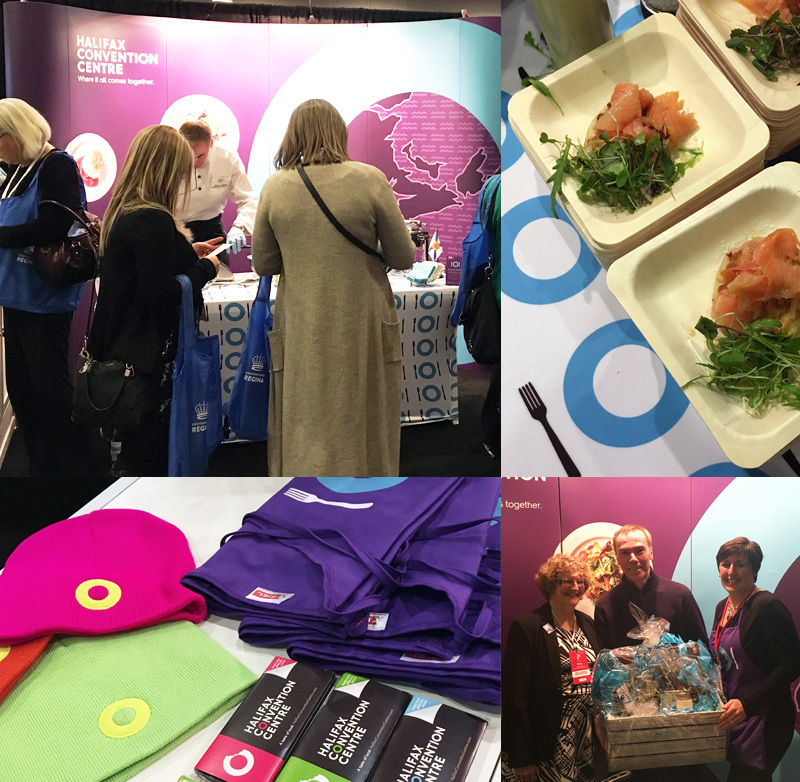 We brought a very special taste of the East Coast to this year's Tête-à-Tête trade show, held on February 2 at the Shaw Centre.
Our very own Executive Sous Chef, Pierre Gaudet, served up a grab-and-go style gourmet pancake inspired by local flavours, including Nova Scotia Fox Hill cheddar cheese, British Butcher double smoked bacon, Comeau's smoked salmon, and Bible Hill mini greens – topped with a drizzle of house-made chives vinaigrette and Cape Shores sea salt.
The treat was a hit with our #EventProf friends, who even stopped by to give Chef a hand so that he could keep up with the crowds!
Chef was also supported by our Director of Sales, Dawn Baldwin, Director of Event Operations, Genaya Cameron, and Sales Manager, Patricia Pardy. They greeted close to 150 guests and asked them to share their fave East Coast dish with us for a chance to win fun Halifax Convention Centre prizes.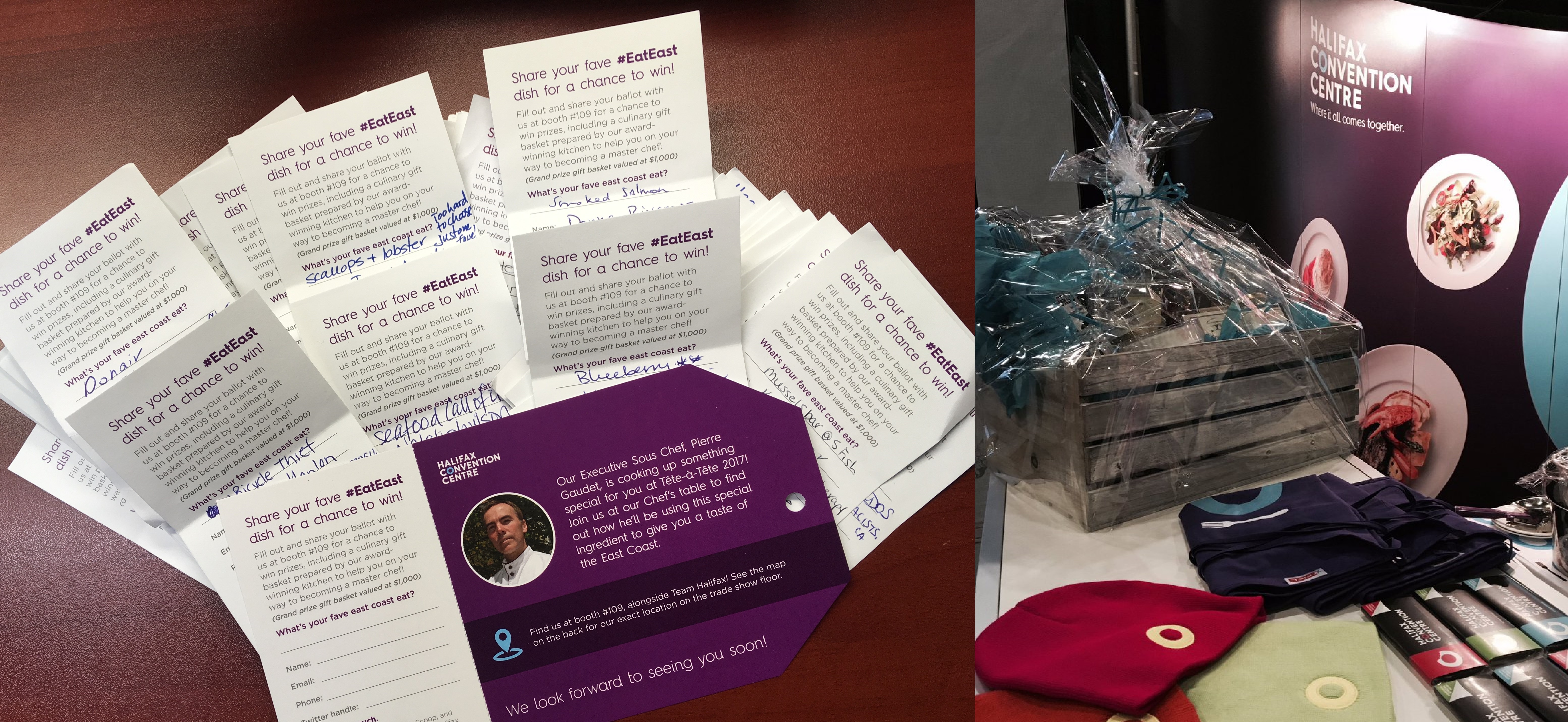 It comes to no surprise that seafood was the top choice, including lobster, fish and chips, oysters, Digby scallops, salmon, and chowder. Of course, Donair was also on the list. Our local dining scene even received shout-outs, including Five Fisherman and The Bicycle Thief! It's safe to say that when our clients #MeetEast, they love to #EatEast.
Our grand prize draw was for a culinary gift basket prepared by our award-winning kitchen to help one lucky client on their way to becoming a master chef. Congratulations to Donna Dennison with Canadian Healthcare Engineering Society on winning the basket!
We had a wonderful time connecting with so many of our special clients (and FMAV partners), and chatting with you about all the great things happening in Halifax. Thanks for making this one of our best Tête-à-Tête experiences yet!