Sharing a taste of Halifax with our Destination Showcase guests
We recently hosted some of our event planner friends for a site tour of our new Halifax Convention Centre as part of Discover Halifax's 2017 Destination Showcase. Our morning kicked-off with a special breakfast held at Durty Nelly's Irish Pub, right across from our new Centre.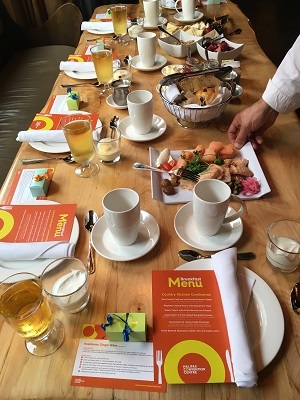 Our award-winning culinary team took over the kitchen to prepare a menu that featured local flavour and a variety of freshly prepared items that would help our guests stay fueled for their busy day ahead! After everyone was fed and all geared up, they were eager to head on site.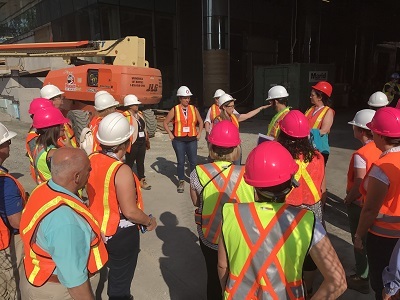 This marked one of our largest tour groups to date, but our team rose to the occasion to showcase what we do best, create unique and unforgettable experiences for our guests. Our event planner friends were excited to see the progress made to date, and appreciated being able to visualize how their next event could unfold in our state-of-the-art new facility when we open our doors in December 2017.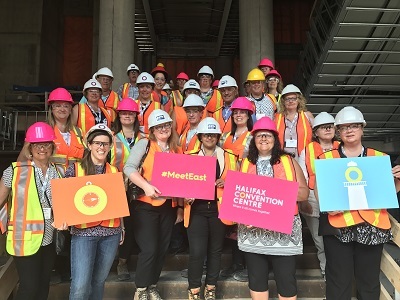 Thank you to Discover Halifax and Durty Nelly's for their ongoing support and hospitality. Together with our partners, we're excited to share first-hand the incredible event experience that awaits you and your delegates when we host you in Halifax and our new convention centre!