Science Literacy Week builds excitment for STEMFest 2018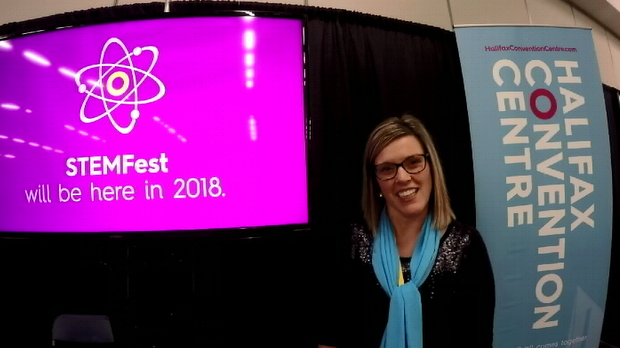 When our Director of Sales, Dawn Baldwin, met the team who produced the first International Festival of Science, Technology, Engineering and Mathematics (STEMFest) in Malaysia in 2013, she knew it was something that had to come to Halifax. Dawn met with several people involved in science education at all levels, and their support made it a reality to bring such an event to our new Halifax Convention Centre in November 2018. Since booking the event in 2014, we've had the incredible opportunity to create lasting relationships between our schools, universities and businesses to further develop our STEM community! We're keeping the excitement going by celebrating Science Literacy Week with our local partners, as we continue to build buzz and anticipation toward STEMFest 2018.
We're so proud that our Centre came out on top to host STEMFest 2018, because we know we have so much local expertise to share with the world.
"Nova Scotia is home to some of the world's leading academic research in the areas of science, technology, engineering and mathematics," said David Goncalves, executive director of STEM States Incorporated. "We're excited that our delegates will have the opportunity to experience all that Halifax has to offer, particularly the new state-of-the-art convention centre."
STEMcon, the core conference of the festival, will bring hundreds of delegates together to discuss policy, education, industry and academia in the centre of our city. Three additional conferences have been secured as part of STEMFest:
-World Conference on Safety in Science, Industry and Education
-International Conference on Power Control and Optimisation
-Lean Engineering and Production Conference
Find out more about STEMFest 2018 by watching our video.