Our pastry team has 'wowed' us again! Five out of five certified Red Seal Bakers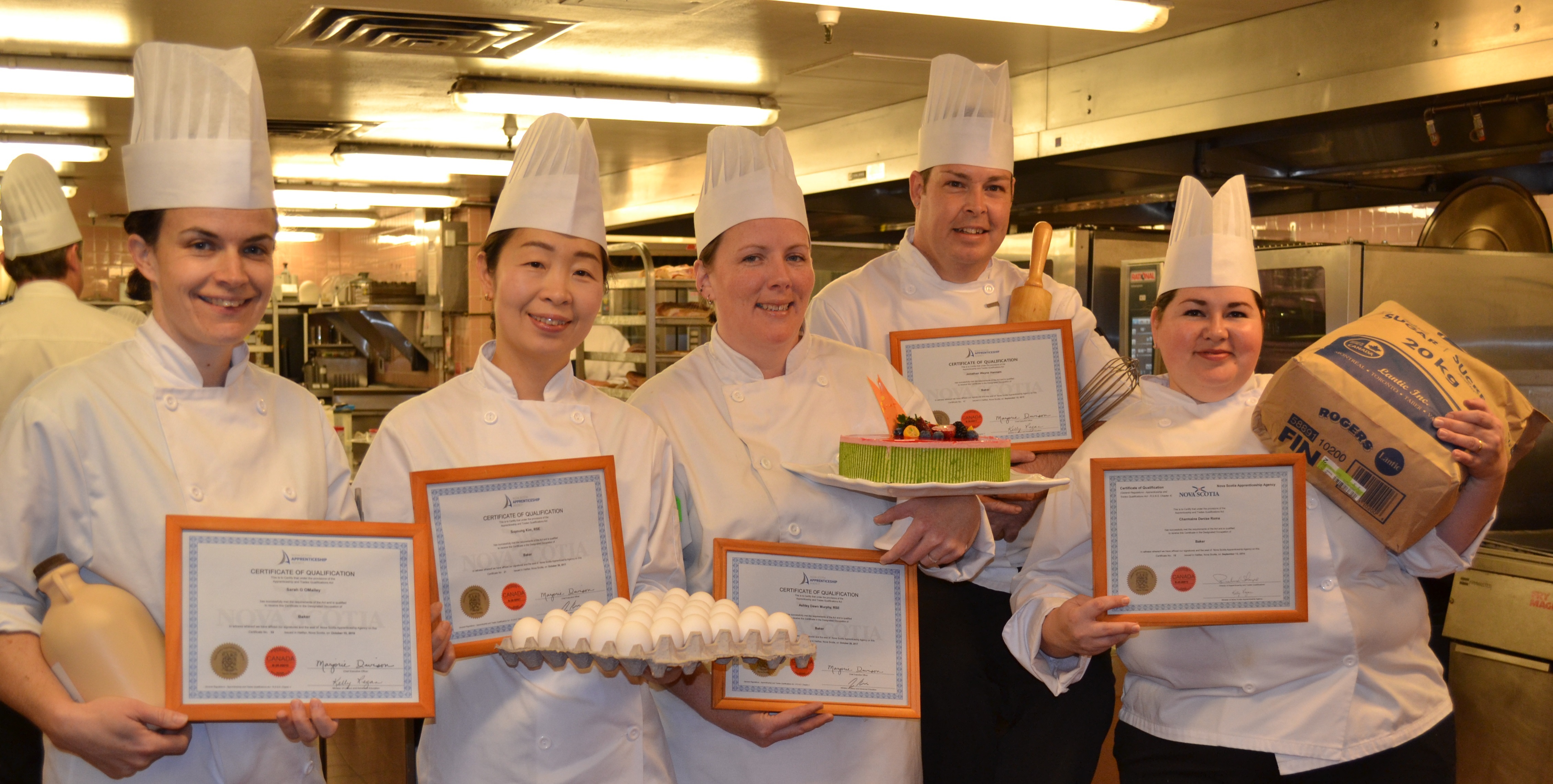 We've always known that our pastry staff is special because they go above and beyond in everything they do. Together, they have a combined industry experience of 76 years, 39 of those being dedicated to our Centre!
Somehow they've managed to 'wow!' us again. Each member of our pastry team has worked hard to receive their Red Seal certification. That's five out of five employees!
Our Centre's dedicated pastry staff now makes up 23% of Nova Scotia certified Red Seal Bakers. The fact that our team contributes to nearly 1/4 of the Red Seal Bakers in our province is very impressive and we are so proud of their expertise.
We're thrilled they've achieved so much together, through hard work and the continued support of our organization.
Congrats to our team. We're always ready to dish out delicious treats and leave our guests wanting more!