Near and Far – Patrick Sullivan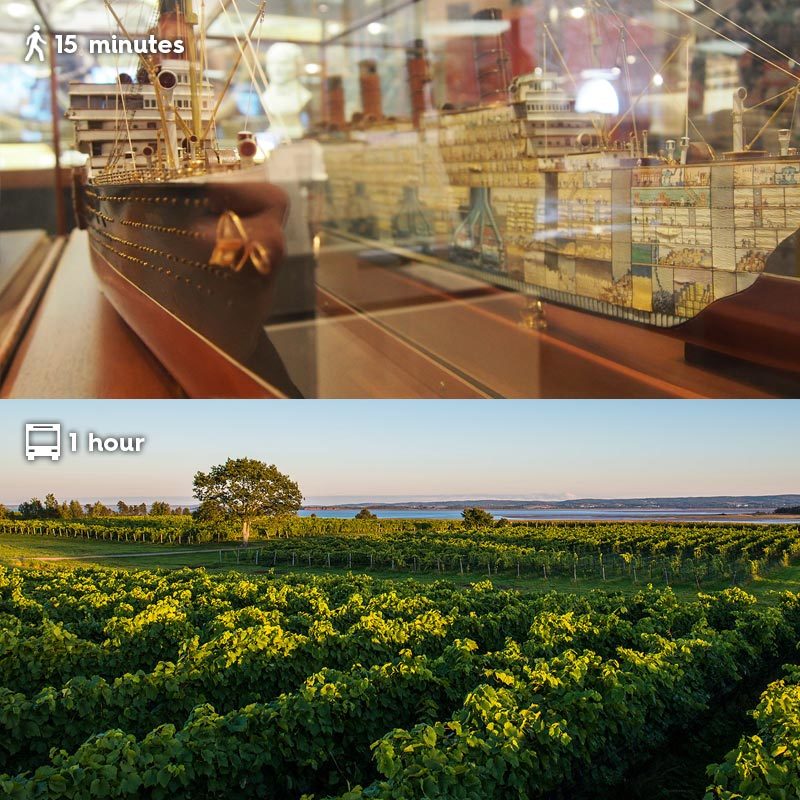 Our friend and industry partner Patrick Sullivan with the Halifax Chamber of Commerce works hard each day to make our city an even more attractive place to live, work and play. So, we reached out and asked him to share his top Nova Scotia experiences!
What would you do in Halifax within a 15 minute walk of the Halifax Convention Centre?
With almost 4 kilometers of shops, restaurants, museums and history, you could spend all day on our spectacular Halifax Waterfront. With the Atlantic Ocean as the backdrop, our Halifax boardwalk is great for running or walking, and you're bound to experience something new each time. A favourite stop is the Maritime Museum of the Atlantic, which has one of the largest Titanic collections in the world, as well as amazing information and displays.
What would you do in Nova Scotia that's (about) an hour away from the city?
Within an hour of Halifax, in the beautiful Annapolis valley, are multiple wineries to explore. Amazing hilltop locations, views over the Bay of Fundy, lush vineyards, and great local products make our wineries some of the best in the world. It's a wonderful way to unwind.