Near and Far – Ivy Ho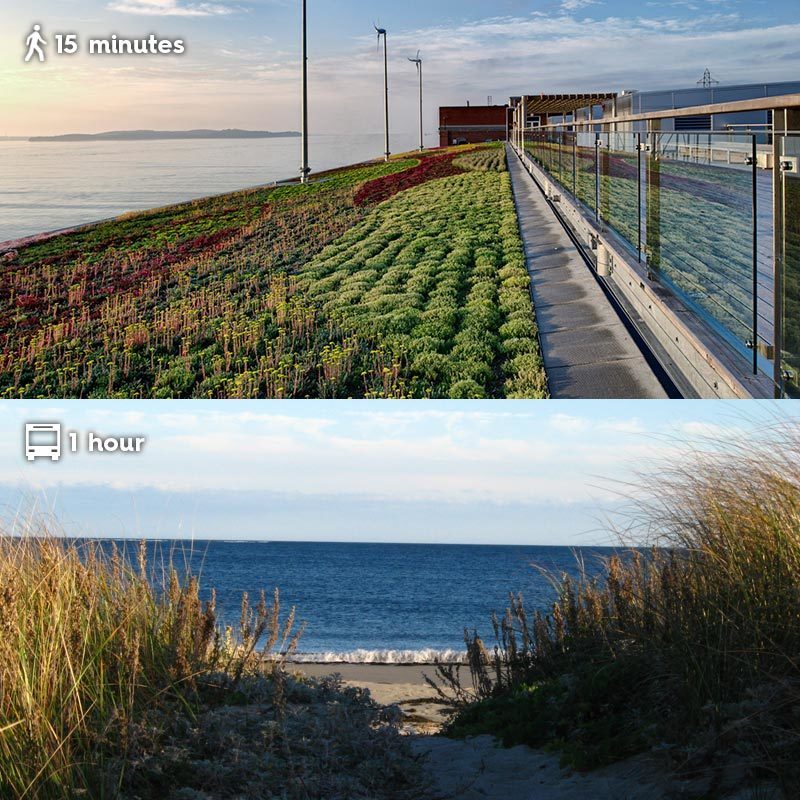 Our friend Ivy Ho of Downtown Halifax represents the voice of businesses in the heart of Atlantic Canada, and she's passionate about this place we call home. We asked Ivy to share her favourite things to see and do in and around our historic port city. Check out her go-to spots for a special taste of local, and a scenic adventure along our shoreline.
What would you do in Halifax within a 15 minute walk of the Halifax Convention Centre?
I love Downtown Halifax. One of my favourite places to visit is the Seaport Farmers' Market. With over 250 vendors, the market features an eclectic mix of small, homegrown businesses – an excellent location to sample what Nova Scotia has to offer all under one roof. From handmade crafts and jewelry to food from around the world, it's a great gathering place to shop, grab something delicious to eat, and soak up the energy from the vendors who are enthusiastic to share the story behind their products. Oh, and did I mention the view? Go up to their incredible rooftop patio, have a seat on one of their comfy Adirondak chairs, and look out onto Georges Island. Whether you're a visitor from far away or you work right Downtown and have just one precious hour to yourself, it will give you an unexpected piece of calm and serenity.
What would you do in Nova Scotia that's (about) an hour away from the city? 
As much as I'm a city girl, I love the ocean and enjoy getting out to the sandy beaches whenever possible. There are so many wonderful beaches in Nova Scotia to choose from! Bayswater Beach Provincial Park on Route 329 is one of my go-to beaches to visit. Now that I have a (very) active toddler, it's a fun place for my son to play in the sand and splash in the water. His favourite pastime is to collect shells along the extensive, white sandy shoreline and to fill his beach pail with ocean water. There's even a convenient picnic park on site with barbeque grills, change rooms and washrooms. On the more historic side, you can visit the cairn in memory of passengers and crew of Swissair Flight 111 just across the highway from the beach.