Near and Far – Darlene Grant Fiander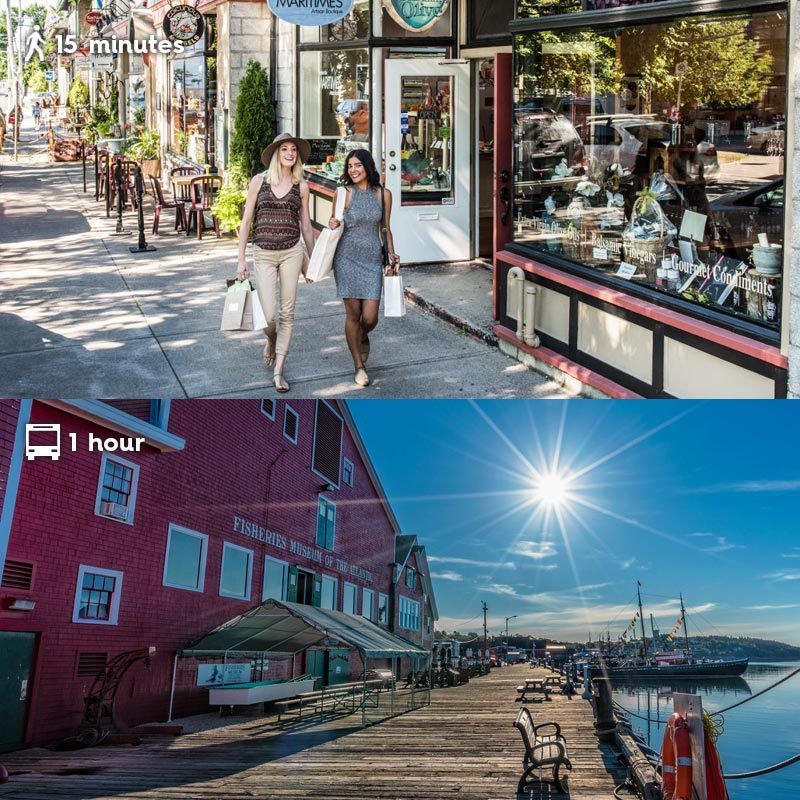 As the voice of tourism for Nova Scotia, our dedicated industry partner Darlene Grant Fiander couldn't be more passionate about our province. Check out her favourite local experiences in and around our city!
What would you do in Halifax within a 15 minute walk of the Halifax Convention Centre?
Halifax is a special city. As one of the oldest places in Canada, I enjoy walking through the historic streets located in the downtown core and observing the architecturally intricate (both old and new) buildings that tell a story that define the spirit of our coastal location. One of my favorite places to visit is the North End of Halifax – it has an abundance of cool and quirky shops. At the opposite end of the city boasts one of my favorite municipal parks. Point Pleasant Park is a historic site that spans 75 hectares of natural richness in the heart of our city.
What would you do in Nova Scotia that's (about) an hour away from the city?
Whatever direction you choose, visitors heading an hour outside of Halifax will be rewarded with a variety of experiences and scenery. I love the fact that each region of our province offers so much diversity. One of my favourite day trips is the drive along Route #3 toward the South Shore of Nova Scotia. This trail of beautiful coastal communities is dotted with heritage homes, antique shops and offers some incredible culinary and outdoor experiences. An hour can take visitors from the bustling and vibrant downtown of Halifax to the quaint seaside waterfronts of towns and villages such as Chester, Mahone Bay and Lunenburg. Each of these communities have a strong seafaring legacy which is reflected in their present day way of life.