Near and Far – Carrie Cussons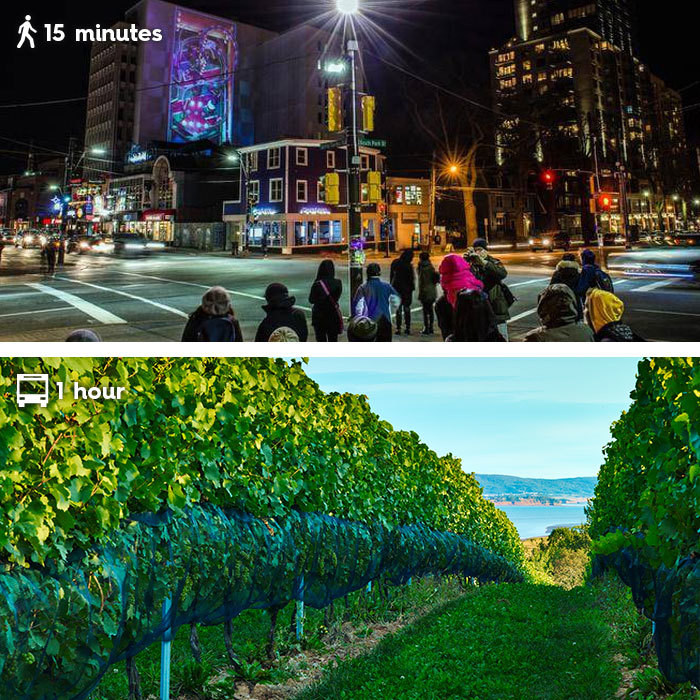 Our president and CEO, Carrie Cussons, just loves our city and province. Whether it's for work or pleasure, she takes great pride in the diverse and limitless opportunities to explore, experience and enjoy all that Nova Scotia has to offer. Here's why!
What would you do in Halifax within a 15 minute walk of the Halifax Convention Centre?
Being able to walk to and from work allows me to feel the culture and vibrancy of Halifax every day! Routinely, I get to stroll through our downtown historic residential areas, along our iconic Spring Garden Road shopping district, and past our award-winning library. Along the way, I'm greeted by a multitude of cafés and restaurants to stop in at. No matter how many times I make this trek, I'm in awe daily as I pass by our Halifax Citadel National Historic Site. And, of course, there's no denying that my level of excitement increases as I spot our spectacular new Halifax Convention Centre, right in the Centre of it all!
What would you do in Nova Scotia that's (about) an hour away from the city
Nova Scotia is home to many universities and colleges, both within our city core and a short driving distance from downtown. I'm grateful to have the opportunity to frequently return to my alma mater, Acadia University, where my son now goes to school, and see the beautiful landscape of the Annapolis Valley. Wolfville is alive with culture, local dining and artisans, and this part of our province has established itself as an emerging wine region. It's great for our family to have the unique benefit of kids moving away for university, while still being able to soak up so much adventure right in our own backyard.