Find your refreshing event experience in Halifax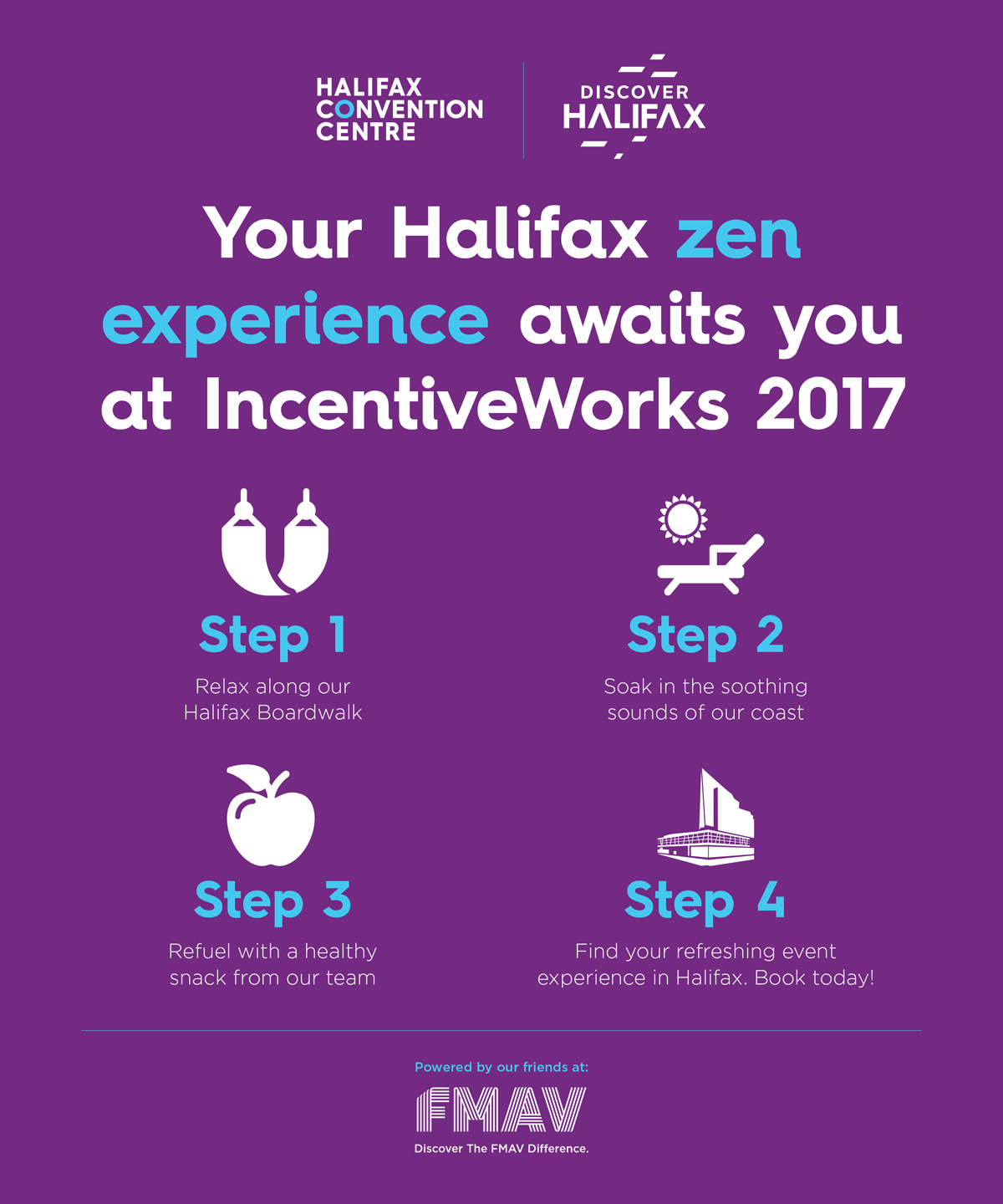 We've got a special event-planner-only retreat just for you at IncentiveWorks 2017, August 22-23.

Join Team Halifax at booth #1341 for a stimulating experience that takes you to our coast and gives you a moment to recharge for the day ahead. We'll also have some healthy snacks made from scratch by our expert culinary team, and the opportunity for you to win a grand prize gift basket with everything you need to relax, Nova Scotia style!
Download your ballot here, fill it out, and share it with us at IncentiveWorks 2017 for your chance to win.
We look forward to seeing you soon!