Event Planning 101: Menu Planning for Special Dietary Needs
Nov 02, 2017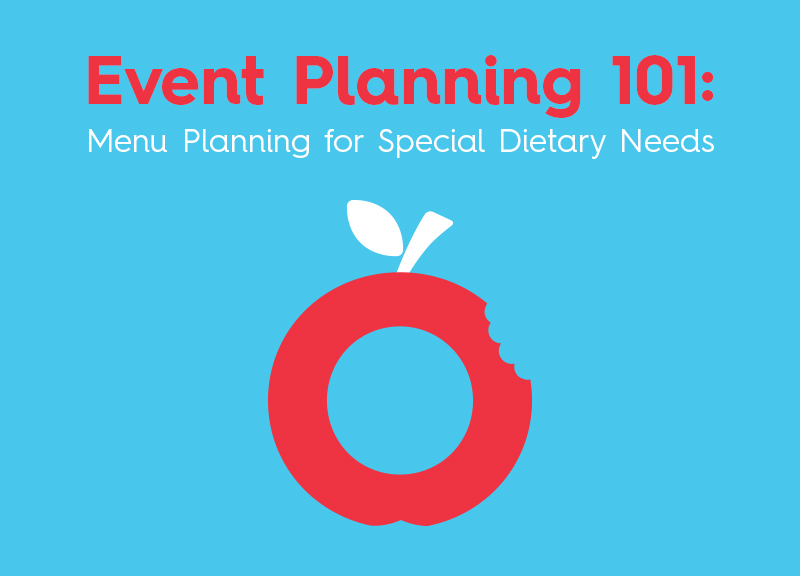 At the Halifax Convention Centre, we want to ensure everyone in attendance can enjoy a delicious meal -- whether you're a vegetarian or vegan, have allergies or require special dietary or cultural considerations. We asked the members of our award-winning culinary and event management teams to share their top tips on how to elevate your event's culinary game in a way that's delicious for everyone!

Tip #1: Collect information early

Take advantage of collecting information about dietary needs at the time of registration.
Having information early in the process will make it easier to plan out your menu, and gives your venue's kitchen staff time to prepare specialty meals. At the Halifax Convention Centre, to avoid cross contamination, delegates with special requests have their meals prepared separately and tagged with their names, table numbers and meal details.
Last minute requests are inevitable but, try your best to plan ahead to keep them to a minimum. Day-of changes often leave delegates with special dietary considerations waiting while the kitchen works to prepare the meal on the spot.
Tip #2: Choose the right menu options
The Halifax Convention Centre knows it can be a challenge to find a single meal options that meets all delegates' needs and we want to ensure that your delegates feel both satisfied and looked after! We've developed a menu that anticipates a wide range of dietary needs, from gluten-free to vegan. Choosing a venue with a menu that has a variety of options that incorporate special requests, gives your event's meal the best chance at satisfying a variety of dietary needs. 
Tip #3: Know your audience
To gain insight into your attendee dietary preferences refer to your event notes from previous years and review delegate feedback and special requests. If you've held your conference at the same venue in the past, talk with your event manager. Oftentimes they record this type of information at the end of each event to assist in future planning. Looking at the conference program can also be helpful because some conferences have health or lifestyle components incorporated into their mandate.
For example, we recently hosted the Schizophrenia Society of Canada who included information on the connection between eating well and mental health in their conference. Our team worked with the client to ensure that the same thought process was incorporated into our menu. Learn more about their conference https://www.halifaxconventionc...
At the Halifax Convention Centre, we understand the impact of special dietary requests, so we do everything within our control to respect all delegate needs and ensure that everyone has an enjoyable meal.

To learn more about our new menu and how it can help simplify your event meal planning, click here: Halifax Convention Centre Menu https://www.halifaxconventionc...