You can bank on Nova Scotia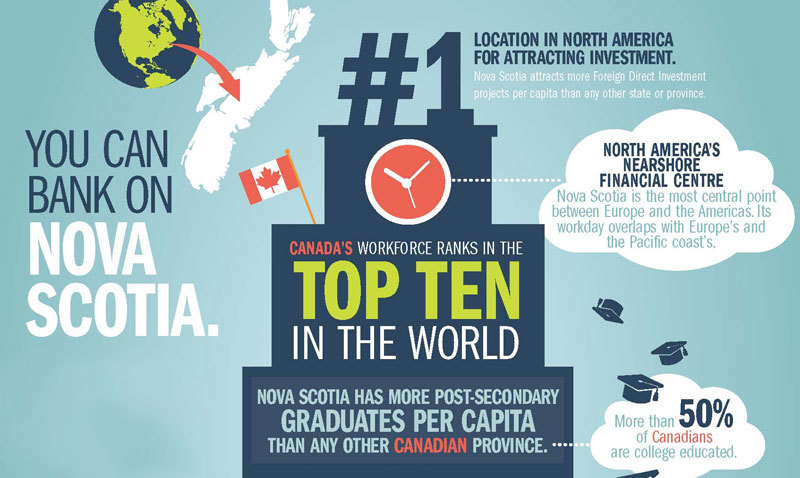 Our province's finance sector is putting our local expertise on the world stage, and we couldn't be more proud of all that we have to offer. In fact, we're the number one location in North America for attracting investment, and we're a leading global centre for middle and back office financial services. It's no wonder three of Canada's five big banks were founded in Nova Scotia!  
When you bring your conference to Halifax, there's plenty of opportunity to build on our local strengths and collaborate with our industry experts! Bank on us for the ultimate event experience – learn more about our financial services sector here.