Putting our interiors to the test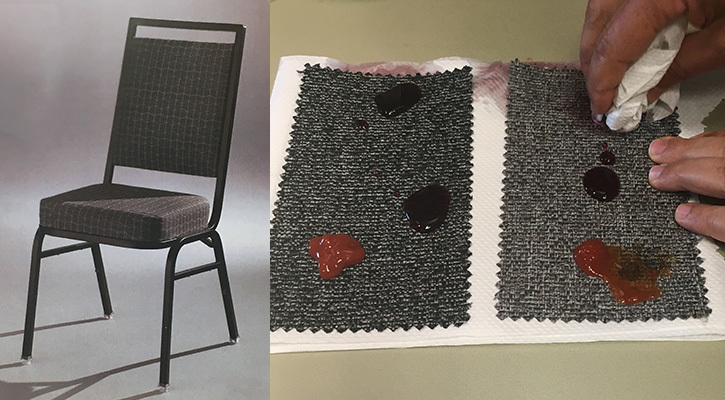 With drywall, mechanical and electrical work progressing in our Convention Hall up to our Ballroom, we're diving even deeper into the details of our interior finishes. In fact, we've been putting our new chairs and carpets to the test.

We know events can get messy, so we had our interior designers spill some wine & ketchup on the fabric to really determine if they're convention ready. Only the best will do, because we want all our events to look fresh for you and your delegates!