Puppy Cuddling at IncentiveWorks 2016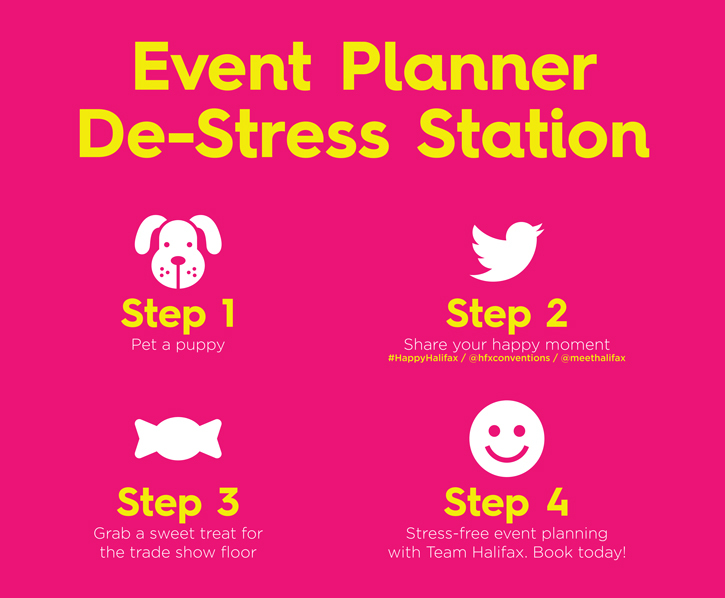 We just love bringing people together, and adding happiness to everything we do. Which is why we couldn't be more thrilled to host the Event Planner De-Stress Station (featuring puppy cuddling!) at IncentiveWorks 2016, August 16-17!
If you're headed to IncentiveWorks, be sure to step away from the hustle and bustle of the trade show floor, and visit us at the top of Aisle 500 for a smile and a treat! We know that event planning can be a stressful job, but we're here to make it as easy as possible when we welcome you and your delegates to our new, state-of-the-art Halifax Convention Centre in 2017 and beyond!