Near and Far – Ulrike Bahr-Gedalia
Our friend, partner and a leader in our thriving local tech sector, Ulrike Bahr-Gedalia, president and CEO with Digital Nova Scotia, is a lifelong student who's always keen to learn and be inspired. We were curious to find out what motivates her each day, so we asked Ulrike to share some Nova Scotia treasures near and dear to her heart!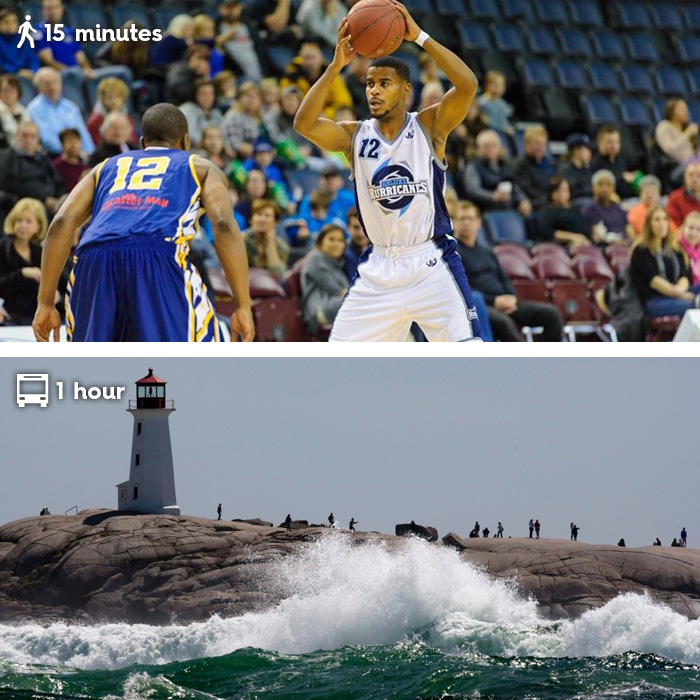 What would you do in Halifax within a 15 minute walk of the new Halifax Convention Centre?

Halifax has a thriving basketball community, including our very own NBL basketball team, the Halifax Hurricanes. When it comes to this sport, one aspect that is particularly near and dear to my heart is The Hoop Family of the We Will Win Youth Association which our son proudly joined last summer. What makes this group so unique and special? The powerful combination of assisting, directing and inspiring student athletes to pursue their full potential on the court, in the field, in the classroom, in the community, and most of all – in LIFE! That's inspiring!

What would you do in Nova Scotia that's (about) an hour away from the city?

Far and spectacular for me is Peggy's Cove. It combines nature's beauty, including phenomenal panorama, rocky shores, steep cliffs, refreshing breeze, and the sound and sight of wild and giant ocean waves crashing against the rocks. One never knows what's coming – it's a marvelous mystery to the "eye and ear"! You're always alert not to miss any moment of this ever-changing landscape. It's like looking through a kaleidoscope, where every moment creates a new experience.