Near and Far – Stuart Jolliffe
We asked our good friend Stuart Jolliffe, General Manager of Delta Halifax & Delta Barrington, what "go-to" spots in our beautiful province he recommends to his guests. He has no shortage of things to see and do! Check out some of his top picks, including an action-packed day along our Halifax Waterfront, and a scenic road-trip along our coast.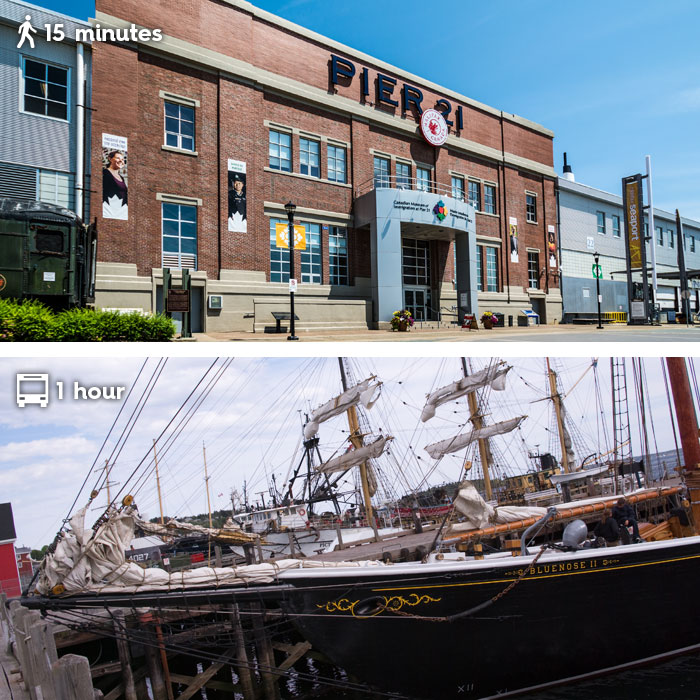 What would you do in Halifax within a 15 minute walk of the new Halifax Convention Centre?
Most of my day would be spent on the waterfront, starting with breakfast at the Farmers' Market then onto Pier 21 exploring the museum and searching records for past relatives landed in Canada. For added adventure and entertainment, I'd hop on a Harbour Cruise and then top the afternoon off with some tunes and a cold beverage at the Lower Deck. My evening would be spent dinning at the historical Press Gang followed by awesome local live music at the Carleton Music Bar & Grill (both right across the street from the new Centre).
What would you do in Nova Scotia that's (about) an hour away from the city?
Whenever people come from out of town, my "go-to" day trip involves taking Highway 103 down to Lunenburg to explore the town, the shops, and the gallery, followed by lunch at the Grand Banker Bar & Grill overlooking the Harbour. Hopefully the Bluenose II is in port and available for a tour. Then, I take Highway 3 along the coast back to Halifax passing through Mahone Bay and Chester, with stops at each town. Great scenic day trip.