Near and Far – Steven Smith
What does Steven Smith do for fun outside his role as Dean of Science at Saint Mary's University? When he's not busy helping to shape our future leaders in STEM or preparing to host global leaders in the field when STEMFest 2018 comes to Halifax, he looks for relaxing outdoor adventures. Check out his go-to retreats in our province!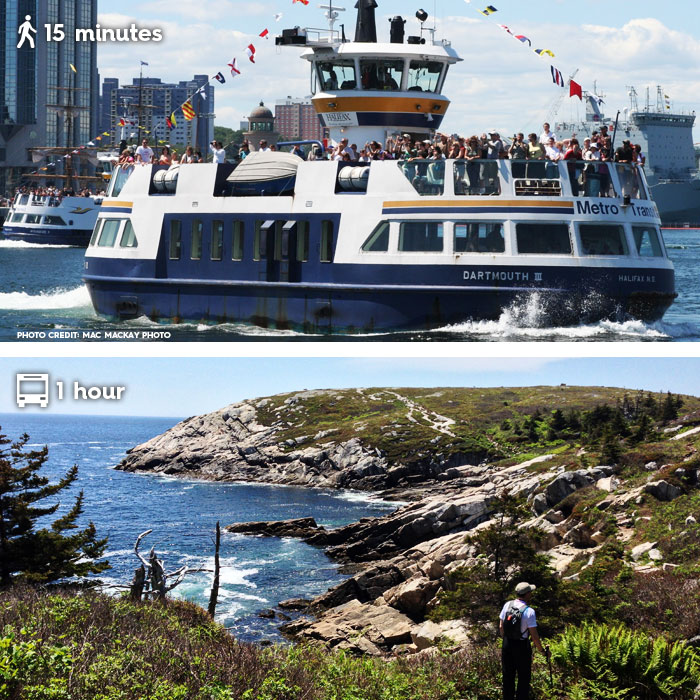 What would you do in Halifax within a 15 minute walk of the new Halifax Convention Centre?

I love the outdoors and the convenience of having so many choices for walkable adventures within our city. During my breaks, I'll take a stroll down to our waterfront boardwalk for a ferry tour across the harbour and back. I also like to walk to Pier 21 to browse through our history at the Canadian Museum of Immigration, or check out the local goods at the neighbouring Farmers' Market.
What would you do in Nova Scotia that's (about) an hour away from the city?
Sticking with scenic, outdoor fun, I'd head over to Duncan's Cove. It's great for a hike during the summer and fall seasons. A drive to Wolfville is also perfect any time of year. There's no shortage of things to do and see in this town. And with the ocean as your backdrop, it provides the ultimate balance between scenery and serenity.