Near and Far – Myles
Our good friend Myles, the Scotiabank Blue Nose Marathon mascot, has ventured all parts of our city rallying the community in support of 'the people's marathon'. So we thought he'd be just the right person to share some of his favorite spots in our province. Check out his tops picks!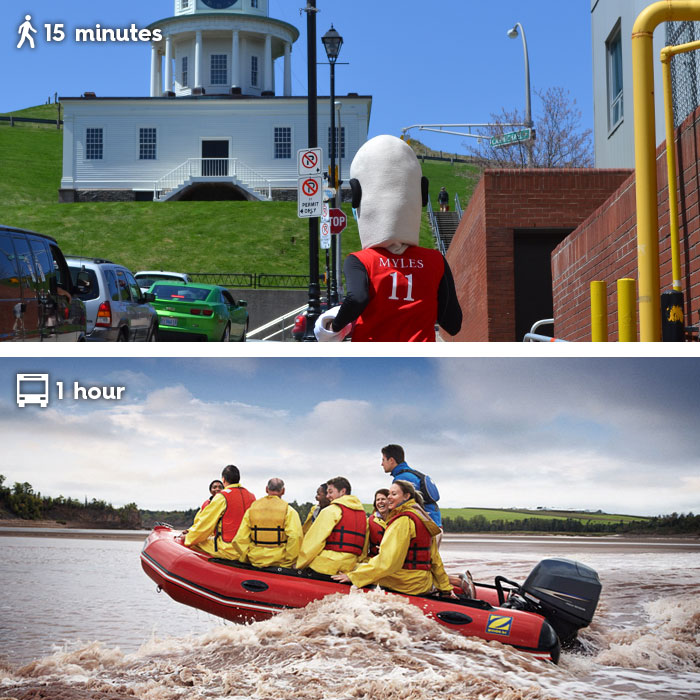 What would you do in Halifax within a 15 minute walk of the new Halifax Convention Centre?
I like to stay pretty active. On a Tuesday evening, I join Team Myles for hill training at our historic Citadel Hill, just up the street from the new Centre. Early on a Saturday, you can find me running the beautiful Halifax Waterfront boardwalk. Throughout the week, I might get a work out in at the Barrington Street Goodlife, or take in some Nova Scotian history at the Maritime Museum of the Atlantic!
What would you do in Nova Scotia that's (about) an hour away from the city?
I'm secretly a bit of a thrill seeker. An adventure at Bára Whitewater Rafting is just the type of getaway I enjoy in our beautiful province!