Near and Far – Genaya Cameron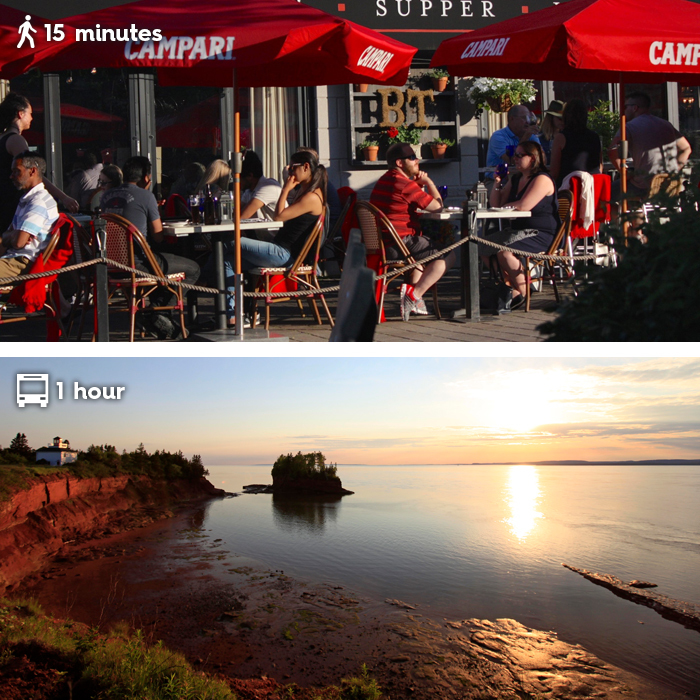 Our Director of Event Operations, Genaya Cameron, spends her time creating magical moments for our clients. But when she does catch a break, she has a few magical experiences of her own that she likes to take in right in her own backyard. Check out Genaya's favourite things to see in do in our spectacular province!
What would you do in Halifax within a 15 minute walk of the Halifax Convention Centre?
I love our beautiful Halifax waterfront boardwalk, and it just so happens to lead me to one of my favourite restaurants, The Bicycle Thief, where I like to grab a seat on the patio overlooking the harbour. On a hot and sunny day, it's the best place to soak in the excitement of all the people and boats passing by while enjoying an Italian-inspired meal!
What would you do in Nova Scotia that's (about) an hour away from the city? 
I spent a lot of my time as a child at my grandmother's home in Minasville, N.S., which is very close to the Burntcoat Head Park along the Minas Basin. It's always a treat to pack a picnic lunch, hop in the car, and take the picturesque drive along highway 215 to get there. Seeing the park at both low and high tide is really neat, and there are some great picnic areas and walking trails to explore.