Near and Far - Chef Luzeux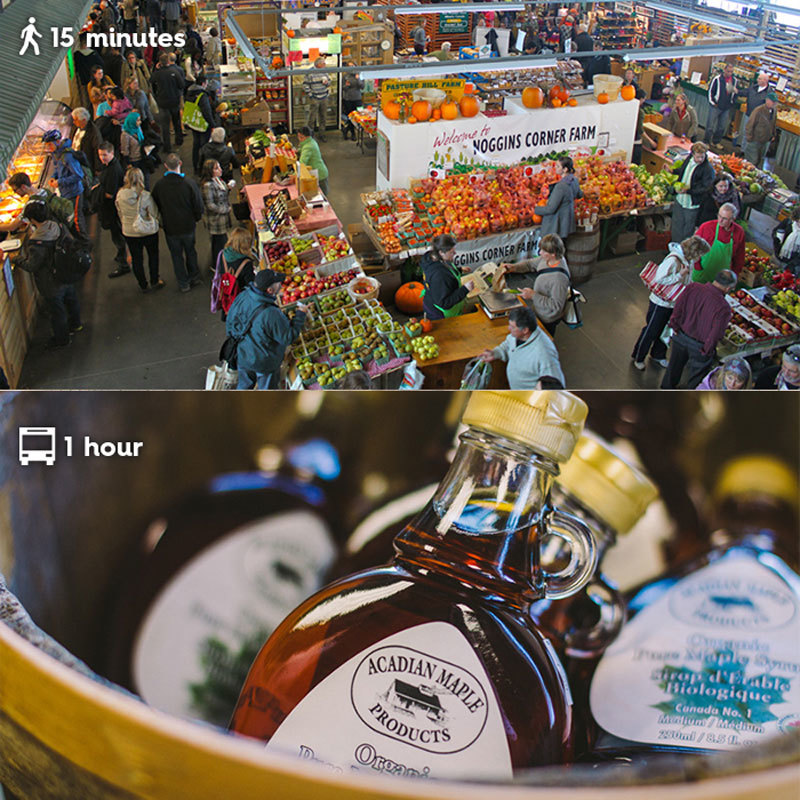 After reading about and tasting the delicious fall foodie dishes our award-winning culinary team prepared for us, we've been inspired to go out and find more local ingredients to add to our meals. So we asked our Executive Chef Christophe Luzeux to share his favourite places to find the tastiest and freshest products in our province.
Where would you go in Halifax within a 15 minute walk of the new Halifax Convention Centre?
I would visit any of Halifax's local farmers' markets, like the Alderney Landing Farmers' Market or the Halifax Seaport Farmers' Market – they have a range of local ingredients perfect for any recipe. I also enjoy the Local Source because they work with our food producers to attract a great selection of fresh, seasonal foods.

Where would you go in Nova Scotia that's (about) an hour away from the city?
There are some fantastic farmers' markets heading out towards the South Shore, like the Hubbards Farmers' Market. And, if I'm out that way, I also like to head to Acadian Maple. This is a wonderful place to find an array of Nova Scotian maple products (an important ingredient in the Candied Pumpkin Salad). Best of all, it's also close to the Mariposa Natural Market, a store in Upper Tantallon that is a big supporter of local food.

If you're willing to travel a little further, the Mabou Farmers' Market in Cape Breton has the best oysters!