Fall Foodie Favourite: Sweet Corn Panna Cotta
Fall is one of our favourite times for so many reasons – the changing leaves, sweater weather and most importantly delicious local food!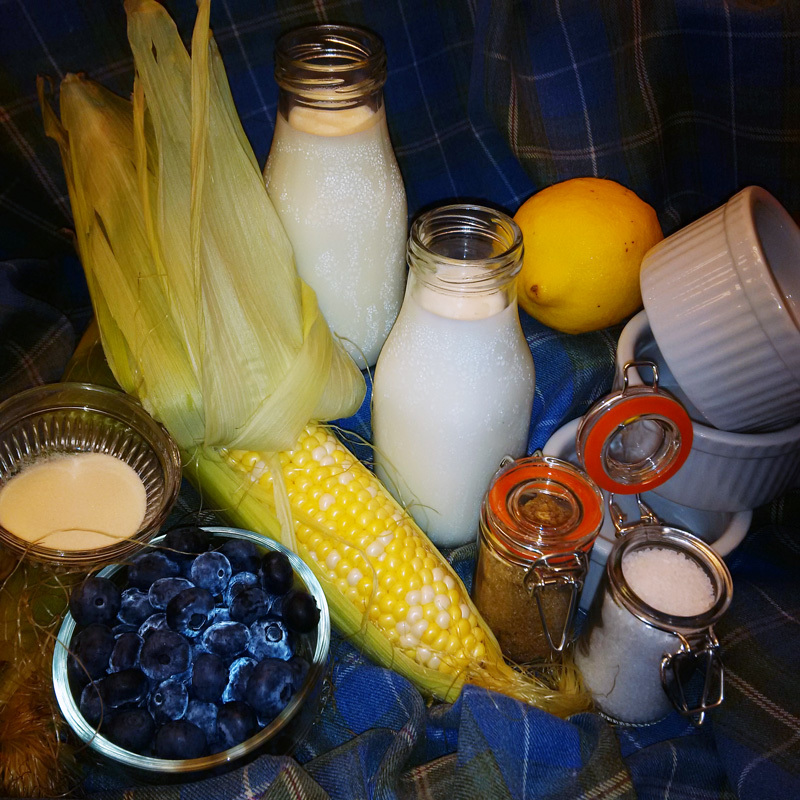 To help us celebrate the season, we asked our award-winning culinary team to share some of their favourite places to find the best local produce and how to use them in a recipe. They've truly outdone themselves and provided us with three creative meal ideas using popular locally found ingredients that will elevate your fall foodie game.
In the first of three posts, our Pastry Chef, Jonathan Hannam, shares his recipe for Sweet Corn Panna Cotta with Fresh Blueberry Compote. Learn why corn is such a versatile ingredient, as well as some tips on how to choose the freshest corn!

Where to find it: Jonathan's favourite place for fresh corn is from his friend's farm in Berwick! But for those of us without friends to supply us, he suggests visiting one of Halifax's great farmers' markets, like the Halifax Seaport Farmers' Market, the Historic Farmers' Market or the Halifax Forum Farmers' Market.

Fresh is best: Don't hesitate to ask when the corn was picked and where it came from. The fresher your corn is, the easier it is to husk.
Corn is sweet: We all know how delicious corn is when used in salads, roasted for a soup or steamed and smothered in butter to eat off the cob, but did you know it can also be used to make a delicious dessert? The creamy texture and sweet flavour lends itself well to custards or a panna cotta.

Husk like a pro:

Let your corn come to room temperature rather than trying to husk a cold cob
Peel off outer leaves until you get to the lighter green ones; this makes for an easier job that requires less muscle
Grab the corn by the top tassel; this helps to get off the last of the silk strands
Keep a large paper bag nearby to toss your husks into
Ready to dig in? Download the recipe for Jonathan's Sweet Corn Panna Cotta with Fresh Blueberry Compote here!