Fall Foodie Favourite: Gravenstein Apple Pie
There's something about heading to the Annapolis Valley on a nice, crisp fall day that makes us smile - and it's not just the beautiful scenery, it's the chance to get out and pick our own apples and then of course, eat them!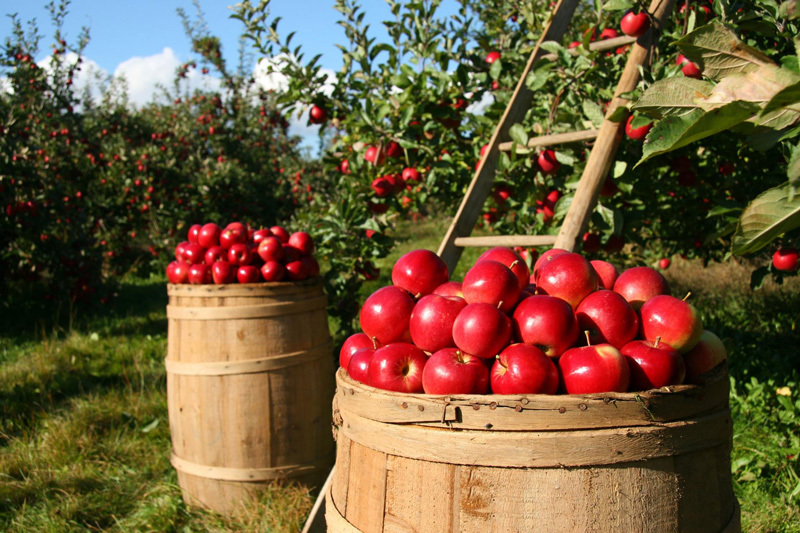 In our second of three Fall Foodie posts, Chef Tony Gordon shares a family favourite recipe for Gravenstein Apple Pie. But first, he gives us some tips on picking the best apples for your pie, and then, how to give it that perfect pie look.
Perfectly picked: Tart apples are best for pies. They balance out the sweetness of the sugar in the recipe, and are often firm in texture, which is important for holding their shape better when cooked. Chef Tony suggests using Gravenstein apples for the right amount of tartness. They're one of Nova Scotia's earliest harvests, so now's the perfect time to get picking and baking! If you like a sweeter pie, try Cortland apples.
Off to the orchard: You can't get any fresher than heading to the tree itself for your apples. The valley offers many choices for apple-picking, including Elderkin's Farm Market & Bakery and Gates U-Pick, which happens to be our Executive Chef Christophe's favourite place to pick apples in the valley. If you want fresh-off-the-tree apples but aren't into picking them yourself, there are also many farmers' markets offering up a variety of local apples both in and around the city, like Hennigar's Farm Market.

Picture perfect: To achieve that perfectly domed top on your pie, the key is to cook the apples slightly before spooning them into the crust. This prevents them from deflating during baking and leaving you with an empty shell to support your top crust.
Get a taste! Download the recipe for Tony's Gravenstein Apple Pie here!