Fall Foodie Favourite: Candied Pumpkin Salad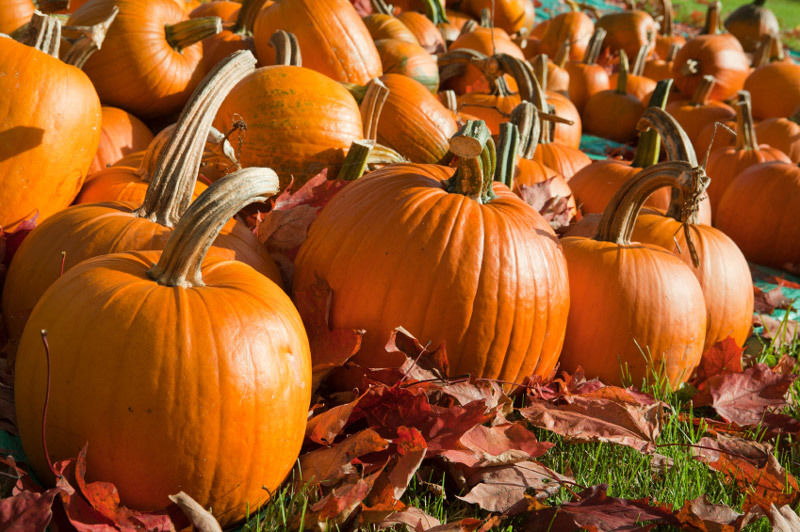 While we like to eat dessert first around here (who wouldn't after tasting that amazing Sweet Corn Panna Cotta and Gravenstein Apple Pie featured in our last two posts), we thought we'd mix it up with a savoury salad recipe using one of our fall favourites – pumpkin! So we asked our Chef Garde Manager, Steve Highfield, to share his take on this festive ingredient. He also gave us some pumpkin picking and cooking tips!

Pick-a-pumpkin: The Annapolis Valley has many wonderful spots to pick your own pumpkins and other seasonal produce. Local treasures include Noggins Corner Farm (Noggins also has markets at Alderney Landing and the Halifax Seaport Farmers' Market) and Dempsey's Corner Orchards. To add to the fun, the area hosts the Valley Pumpkin Festival with loads of family friendly events all month long.
All about pumpkins: Most parts of the pumpkin can be eaten, including the shell, seeds, leaves and even the flowers. Once ripe, pumpkin can be boiled, steamed or roasted. However, you can still eat them when they are green – just cook them like you would squash or zucchini, serve and enjoy. 
Carving isn't just for jack-o-lanterns: The best way to get the meaty parts of the pumpkin out is to slice it in half (or smaller based on your microwave), and clean. Place the pieces cut side down in a microwave safe dish with enough water to cover the bottom of the dish. Microwave on high until the skin can be easily sliced away (about 7 minutes per pound). Let the pumpkin cool and remove the skin. Chop as needed. If you are making a purée, cook longer and the pumpkin skin will lift away more easily.
Can't wait to taste? Download the recipe for Steve's Candied Pumpkin Salad here!