Event Planning 101: Convention trends to watch in 2016
We know that events are about a lot more than what happens on the tradeshow floor or during a keynote. And we've been doing our research to really shape out the ultimate event experience for our new Centre. Our Event Operations Manager, Steve MacMillan, shares three event trends he's expecting to shape the upcoming year.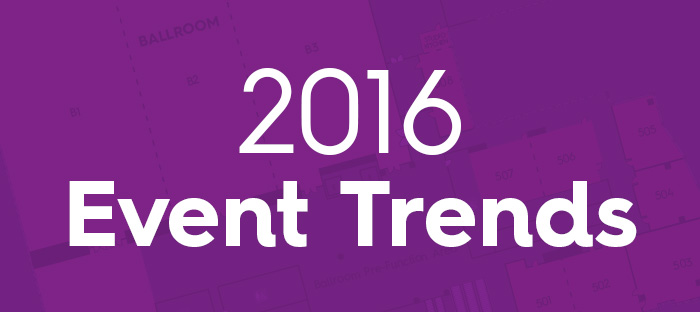 Trend #1: Flexible event space
Attendees are looking for more convenient pre-event space where they can comfortably network, check emails or social media and take breaks. Having a space for a coffee break is no longer enough, attendees want to be able to take a break at any time throughout the day.
Trend #2: Connectivity with the destination
Event experience now extends far beyond the venue. The destination isn't just an event, it's the location, amenities and social/cultural spaces that surround it too. From activities downtown, to off-site trips, attendees want to experience and connect with the destination.
Trend #3: Co-creation of customized service
Providing set service offerings will no longer suffice. With the rise of non-traditional meetings, custom approaches to event experiences are the new standard. Venues will need to work closely with planners to understand their vision and co-design custom solutions and services that help realize their goals.