Event Planning 101: Branding Your Event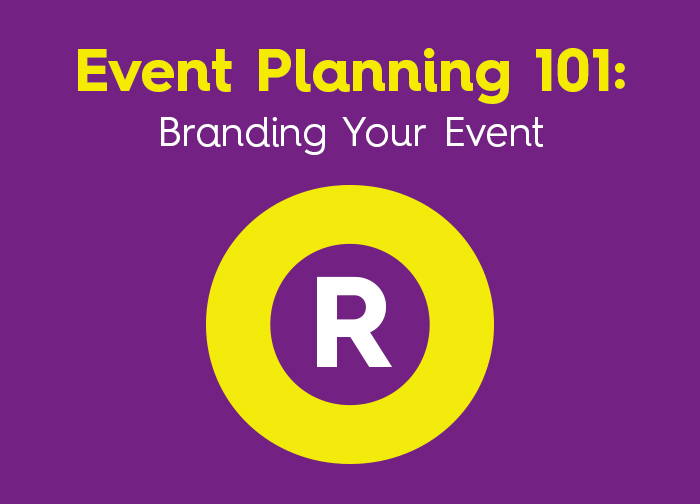 Understanding how your brand effects the way delegates think and feel about your event is a key component in the planning process that should never be overlooked. So we asked our in-house design expert, Ryan Keddy, to share some tips on how to make a strong event brand, including the best ways to put it to use and guarantee that you'll leave a lasting positive impression with your attendees!
Tip #1: Keep it simple
Busy signage and advertising with too much imagery or text looks unprofessional and is difficult to read. Focus on creating advertising, signage and posters with basic information, such as the event name, date, website and a brief call-to-action. Leave the rest of the information to the website or brochure, where delegates can learn more. The same level of simplicity applies to the event website and social media pages.
Tip #2: Consistency is key
Ensure that your event brand is consistent across all touch points, from advertisements to your website presence, social media pages to signage, and everything in-between. This means that colour schemes, fonts and logos should be the same across all areas and all imagery used should have a similar look and feel. Also, use the event name consistently, rather than using a full name in some places and an acronym in others.
Tip #3: Make an impact
To further establish your event's brand on site, use easy-to-read and recognizable signage to provide your delegates with directions, meeting room details and information on social media feeds. Also, be sure to take full advantage of any digital signage available to you as it is often highly visible. When using printed signage, ensure it is located in high traffic areas, where digital signage is not available.
Tip #4: Make it cost effective
Digital signage is the most cost-effective way to brand your event. Be sure to speak to your event manager about all the digital signage locations available within your venue. Don't forget to ask for the correct file size and specifications!
Tip #5:  Be social
Brands extend past signs and websites. If you haven't already established a social media presence, it's time. Make sure your social media pages have a consistent look and feel with the rest of your brand materials. You can also try choosing a hashtag for your event to build buzz and help delegates share experiences and interact during the event. Use the hashtag on your advertisements, posters, brochures and websites to keep your brand message consistent. 
Having a strong brand is important; it will not only help your attendees to identify your event, but help to create a memorable event experience!
Do you have event planning tips to share? Follow us and share your experiences! 👇