Event Planning 101 – Anticipating Delegate Needs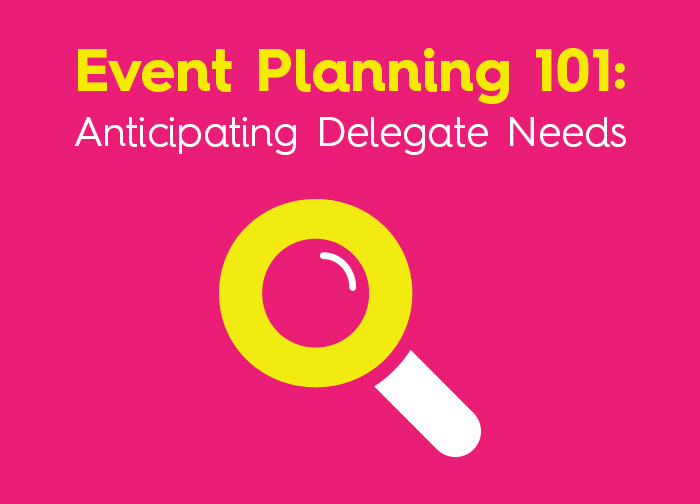 Whether it's asking where the nearest coffee shop is, getting a recommendation for a locally inspired meal or asking for directions back to their hotel after a fantastic day of conference sessions, delegates often have questions.
Our Concierge, Phil Osborne, and Event Operations Manager, Steve MacMillan, know exactly what delegates look for when they're on site for their event. So we asked them to share some tips to help you anticipate your delegate's needs for a great event experience.
Tip #1: Know your host city
Provide delegates with an information package in advance of the conference. Consider including a map with nearby hotels and points of interest, a list of important phone numbers and any information on delegate offers or local promotions during your conference – such as the Show Your Badge program.
Tip #2: There's an app for that
Delegates are usually on a timeline and want to get the most out of their conference experience. Using a conference app that provides up-to-date information, such as session listings, off-site event times and locations, and notifications on the event program can help delegates manage their time at a conference. Apps also provide a great opportunity for delegates to network and share their experiences through social media channels.
Tip #3: Get connected
No one likes the feeling of being disconnected from the world these days. Set your delegates up with access to Wi-Fi so that they can browse their e-mails, social media and other information easily.
Go a step further and provide a business centre with a laptop and printer to help delegates stay on top of urgent business needs that can't wait.
Tip #4: Weather happens
Weather can often be unpredictable. Don't let your delegates get caught unprepared. Help them plan for the climate of your host city by recommending the appropriate outdoor wear. Want to know more about planning for inclement weather? Check out our Event 101 on Being Prepared Rain or Shine.
Tip #5: Ask a friendly face
Take comfort in your venue's events team. Let your delegates know that they can connect with the concierge on duty if they need assistance. These friendly staff members are a wealth of information when it comes to things happening around the city,  keyconference information, and directions to nearby attractions.
If you're looking to find information about your host city before you're on site, just ask your venue's event manager or sales team. You can also check out your host city or province's tourism website to download guides. The more information you have in advance of your conference, the better prepared your delegates will be when they arrive, and the smoother their conference experience will be!
To find out more about what Halifax has to offer, check out Tourism Nova Scotia or Destination Halifax. 
Do you have event planning tips to share? Follow us and share your experiences! 👇