Collecting Tips at Tête-à-Tête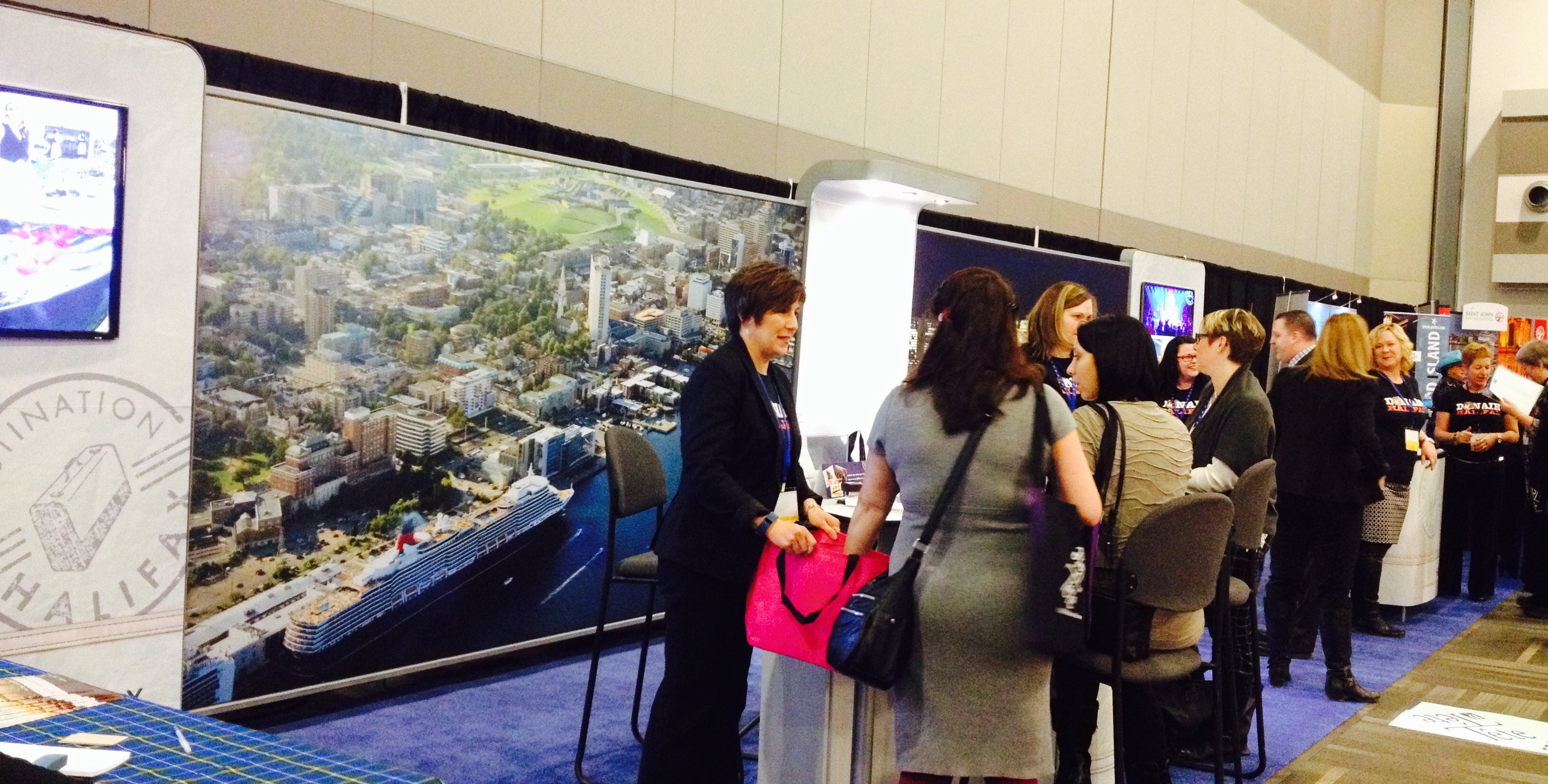 We love all tradeshows, but Tête-à-Tête is one that we especially look forward to each year because it brings us close to so many of our event prof friends. This year, we couldn't hold back our excitement until tradeshow day to see them all, so we decided to head to Ottawa a bit early to pay some of our insiders a special visit.
We knew our clients had an action-packed week ahead, so we came prepared with some #TradeshowSurvival kits and tips to help them conquer the tradeshow floor.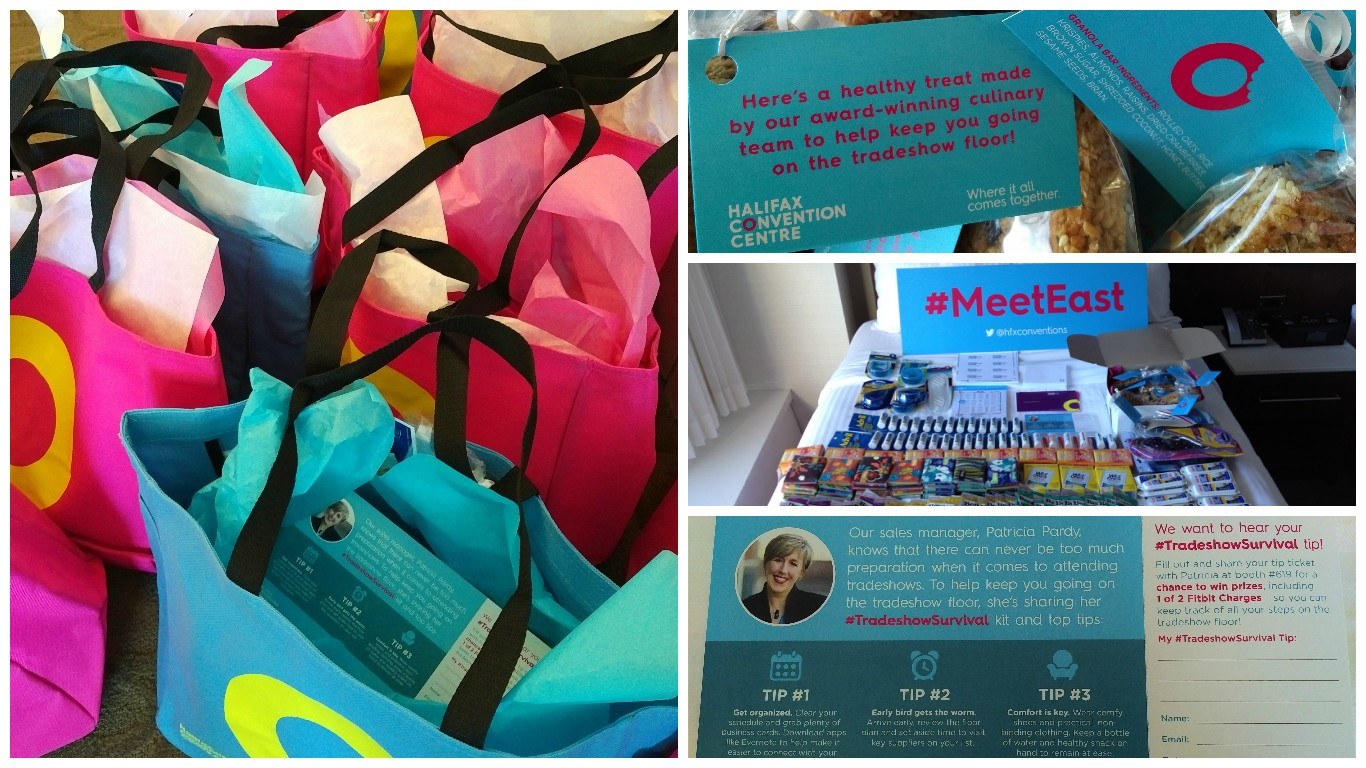 Our sales manager, Patricia Pardy, packed up over 30 of our signature bright pink and blue bags with some tradeshow essentials, including a healthy snack made by our pastry chef, a bottle of water to stay hydrated, insoles to keep our clients' feet comfy, and lots of other great supplies.
In the 3 days leading up to Tête-à-Tête, Patricia went door-to-door hand-delivering our #TradeshowSurvival kits and tips to our special clients.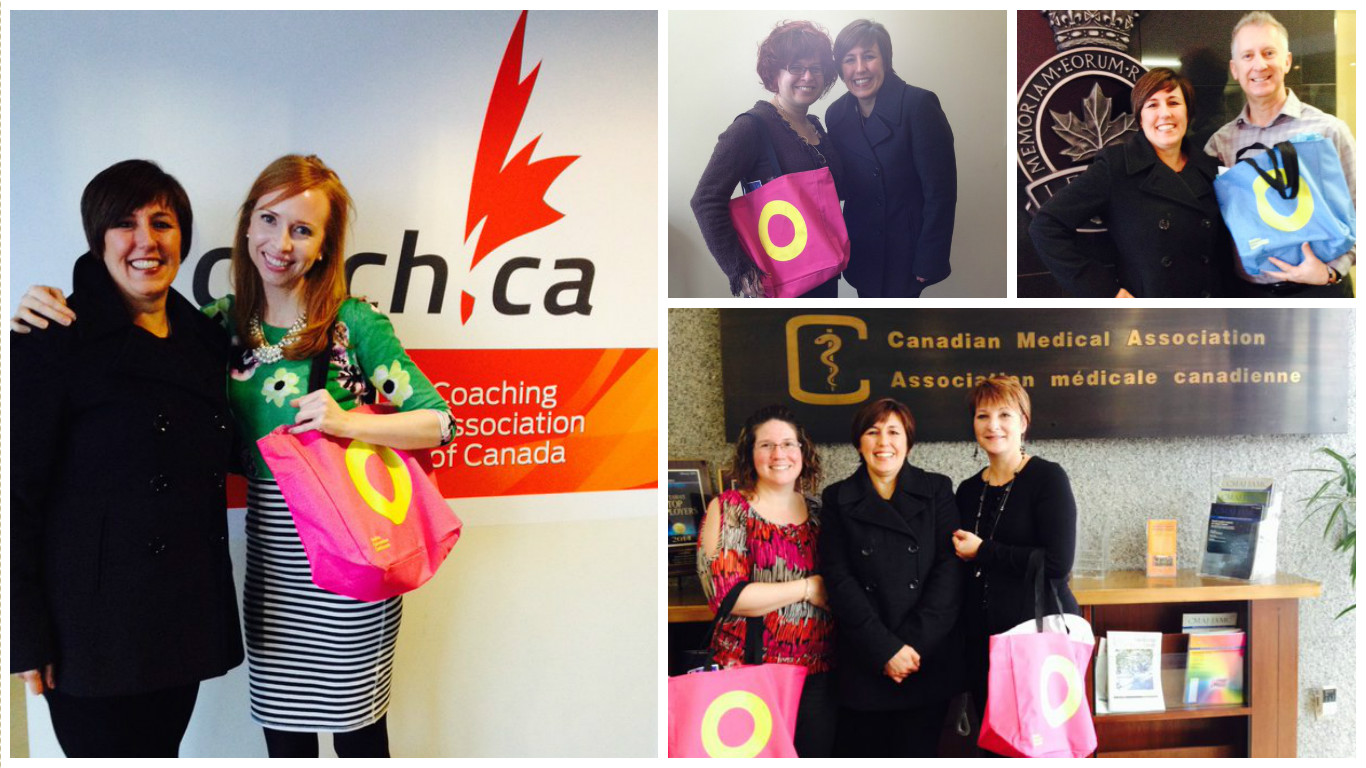 And since we're always keen to gather insider advice, we asked our event prof friends to submit some of their own #TradeshowSurvival tips at Tête-à-Tête. To sweeten the deal, Patricia had some great prizes to giveaway, including 1 of 2 Fitbit Charges to help clients keep track of all their steps on the tradeshow floor.


It seems most event planners echo the same advice – stay hydrated and keep comfortable! Luckily, we had these two covered in our #TradeshowSurival kits. We received some other smart tips like "make efficient use of everybody's time by limiting discussion to 5 minutes" and "keep some mints close by to chase away coffee breath."

It was such a great week connecting with our event prof friends for Tête-à-Tête 2016. A big thanks to all who shared their tips and took part in our #TradeshowSurvival adventure, and congrats to our two Fitbit winners, Janet Maslin and Anna Savelyeva!