Your Table is Waiting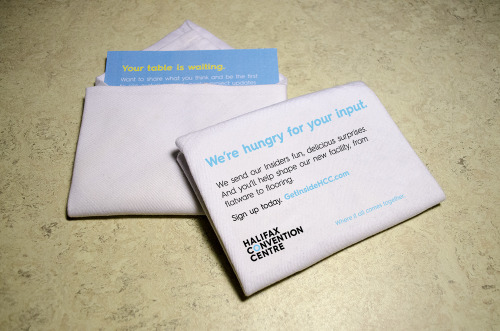 We want every detail of our new facility to be a perfect experience for you and your delegates. So we've been asking a keen group of savvy event planners to help shape our Halifax Convention Centre, from the ground up.
Most recently, we sent them some lovely napkins and asked them to take a seat at our table to get a fresh perspective on our new Centre and what it means to meet East. Those who signed up to be a special insider automatically turned into one of our official soap testers. They've been sampling our suds and telling us which soap gives their hand the perfect lather.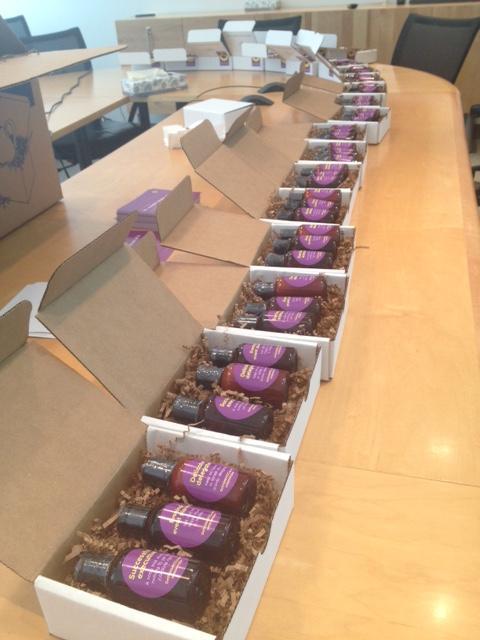 We shipped them three different hand soap samples. They were asked to give them a sniff and vote for their favourite scent online to inform our plans for stocking the new Centre, once it's up and running.

And they did! So far, half of our event planner friends have told us that "Evening Event Planner" is their favourite scent, and "Delicate Delegate" is a close second.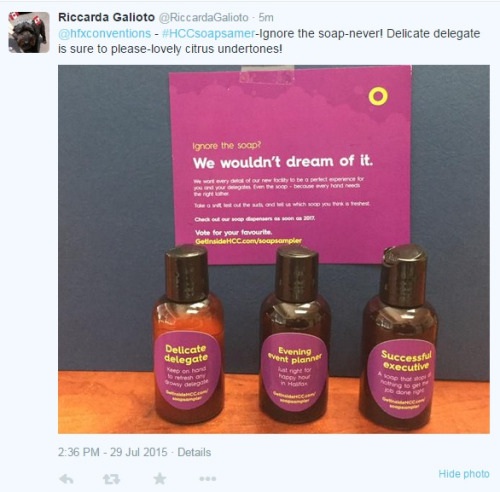 Are you an event planner and want to have your say on soap? It's easy to sign up: GetInsideHCC.com.