The soap results are in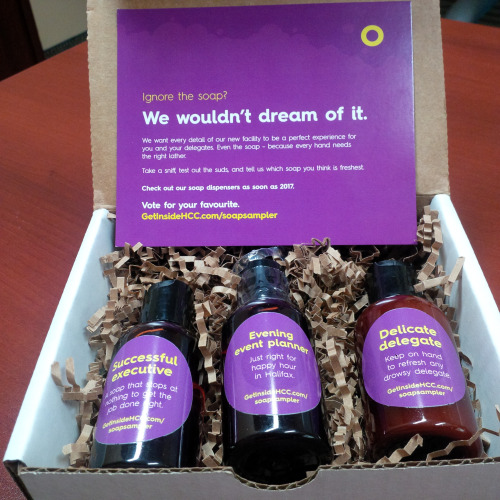 Over the summer, an exclusive group of insiders were asked to test out our suds for their chance to win one of two trips to the spa. Our soap samplers lathered their hands and sniffed for brilliance before sharing their thoughts on which was the freshest.
Congratulations to Heather Reid with Innovative Conferences and Communications on being our first winner! She chose Successful Executive, a soap that stops at nothing to get the job done right. Evening Event Planner is bubbling on top, with Successful Executive and Delicate Delegate tied for second spot.
We're still tallying your votes for our September winner, but in the meantime, find what's keeping us busy on our blog and social feeds.