The best ways to meet green
Isn't Nova Scotia beautiful? The Canadian Medical Association (CMA) is helping us to keep it that way.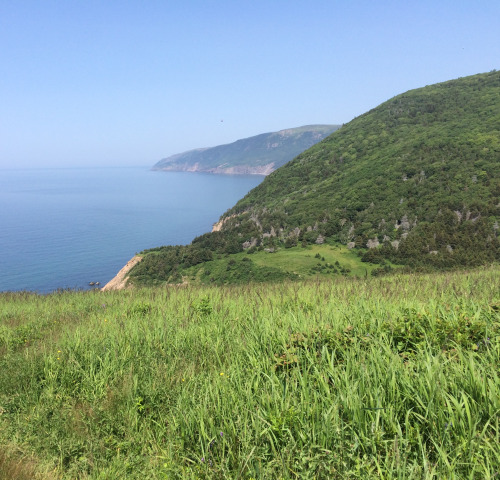 We love being a part of our client's most innovative ideas, and helping our province be a leader in environmental practices. So the Canadian Medical Association's (CMA) vision to be a model of event sustainability has us pretty excited.

They're working closely with us on making their Annual Meeting in Halifax August 23-26 the greenest conference going. Feeling inspired to follow CMA's example? You're in luck. Here are some tips to make your next event eco-friendly:
1. We all know food comes first. Take a look at your menu and find ways to make it greener.
· Concentrate on local options to reduce the carbon footprint and support the local economy (look for options that are organic, fairly traded, locally produced, seasonal and not processed).
· Reduce your food waste by donating your leftovers (CMA will be sharing their leftovers with Feed Nova Scotia).
· Ask suppliers to use imperfect fruits and vegetables that might otherwise be thrown away – be the proud users of carrots with character (bumps and knobbles) or bulbous beets like CMA.
2. Discover smart, easy ways to reduce your event's waste overall.
· The first step is to be aware of your waste footprint and understand where it comes from. Then you can start to build an improvement plan that reduces waste at source first, then maximizes diversion from landfill.
· Find local programs to help you reduce waste or divert it from landfills. Since Nova Scotia produces the least waste per capita and has the highest waste diversion rate in Canada, CMA can take advantage of recycling and composting programs already in place rather than trying to establish something new for their event.
· Ask food service providers to minimize food packaging, like limiting the use of disposables and plastic wrap, and use reusable containers for storage.
3. Think outside the box to limit your event's carbon footprint and be energy efficient.
· Does your event encourage remote or virtual participation? Being together in person is always best, but you can limit carbon footprint by incorporating technology for members who can't be there, like CMA is doing.
· Big ideas sometimes need partners. For the first time ever, the CMA conference will use 100% green energy thanks to a brilliant partnership between us as the venue, the Delta Halifax, Prince George Hotel and CMA. Together, we're purchasing green energy through Bullfrog Power.
Find out more information about CMA's sustainable event efforts here.
Contact our sales team today for more information or subscribe to receive email updates.