Tête-à-Tête Wrap Up
We were thrilled to attend and celebrate the 25th Annual Tête-à-Tête Tradeshow. A huge thanks to our partners, Team Halifax, for braving the cold weather and joining us for our exciting pop-up event, namely Destination Halifax, Prince George, Delta, Marriott, and Fox Harb'r!
Together, we took to the frosty streets of Ottawa to surprise guests with a hot beverage and sweet treat made in-house by our fantastic culinary team.
We had so much fun interacting with our #EventProf friends and sharing with them a little taste of East Coast flare.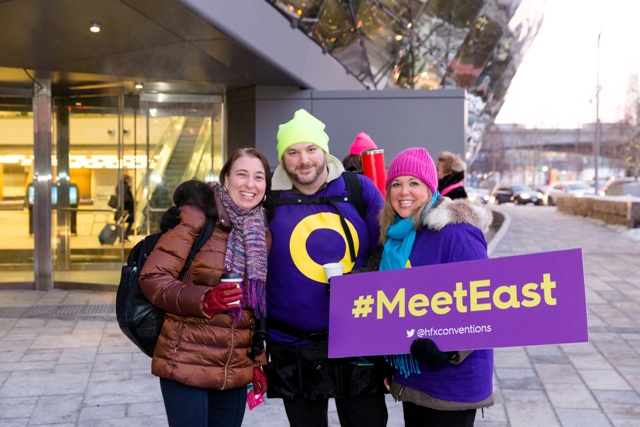 We even had a chance to finally meet our Twitter friend extraordinaire, Janet Maslin. She enjoyed some Digby scallops, but was sadly without her sidekick, Gary.