Rising above winter
Our region has been hit by some pretty snowy weather this winter, but while many are declaring #WinterISurrender our construction crew has no intent of slowing down! Here's the view of our development, post #NSStorm(s).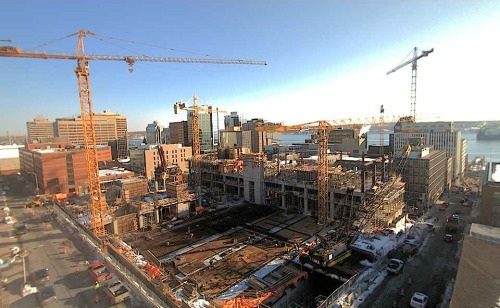 The cranes are in motion, as the girder space continues to be filled with concrete and structural steel, making way for the installation of the supports for our upper levels.
Visit the live webcam for daily coverage of the progress!