Near and Far – Father's Day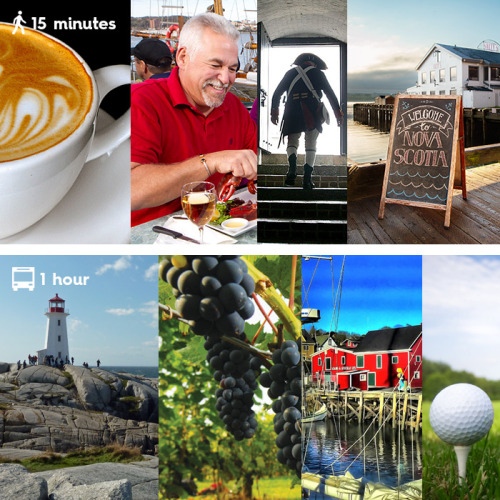 We combined some of our team's Near and Far picks to help you plan a perfect Nova Scotia day for you dad! Treat him to all that our city and province have to offer with this action-packed Father's Day itinerary:
10 a.m. Head downtown and grab a freshly brewed coffee and croissant at the Le French Fix.
11 a.m. Trek up to our iconic Citadel Hill for some unique history and culture.
12 p.m. Take a walk along the waterfront and watch the ships float by, followed by some East Coast entertainment and lunch at one of Halifax's many pubs and restaurants.
2 p.m. Head to the heart of Nova Scotia's wine country to enjoy the soothing coastal breeze and explore the open landscape. Stop in for a tour at one of the local vineyards.
5 p.m. Drive a little further to Wolfville for dinner at one of the charming local restaurants along Main St. before heading back home.
There's so much to see and do in Nova Scotia. For more of our amazing food and culture, check our team's Near and Far favourites.