Near and Far – Camille Dubois Crôteau
We drew inspiration from the Art Galley of Nova Scotia, the largest art museum in Atlantic Canada, to learn about some of the more deliciously creative attractions in our province. Check out what their Communications and Marketing Officer, Camille Dubois Crôteau, had to share!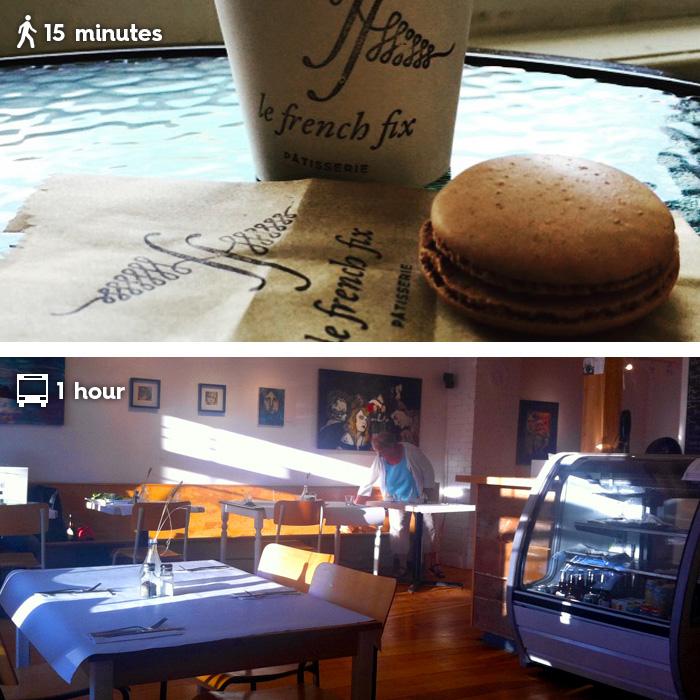 What would you do in Halifax within a 15 minute walk of the new Halifax Convention Centre?

For a croissant, coffee and a moment of indulgence, we love making a quick trip to French Fix on Prince Street. The best part? French Fix also offers pastry making classes so you can recreate their treats at home.
And of course, we love Pavia, which has downtown locations in the Halifax Central Library and is about to open up in our very own art gallery on Hollis Street. So before or after you enjoy our exhibits, you can enjoy an excellent coffee and a panini or cookie.
What would you do in Nova Scotia that's (about) an hour away from the city?
We love a space that combines gorgeous scenery, art and amazing food, and that's exactly what you'll find at Rose & Rooster Bakery in Grand Desert. With a regular showcase of local artists, and a diverse clientele, the modern space always feels fresh!