Event Planning 101: The perfect fall Spousal Program
Our National Association Sales Manager, Patricia Pardy, knows a thing or two about planning memorable meetings. We asked her for a few tips on how to plan the perfect Spousal Program for your fall event in Halifax.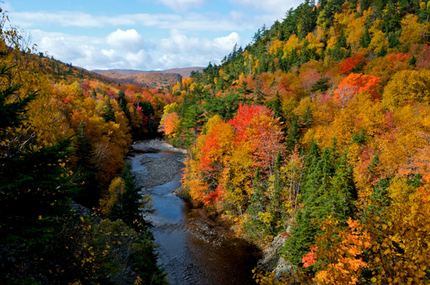 Tip # 1: Don't forget the small stuff… spouses will appreciate the finer details!
Promote the Spousal Program early and outline costs, excursion details and links to any websites.

Implement an option to register with the main conference program as well as on-site for any last-minute takers. Collect their personal email address and cell number for easy contact.
At the conference be sure to have a separate table for spousal information that includes local maps, brochures, bottled water, sunscreen, shopping bags and umbrellas for their convenience.
Tip # 2: Offer something for everyone
Consider the age, demographics, ability and interests of the group and plan accordingly. Are there partners who are thrill seekers, sight-seers, foodies, or those who a simple nearby shopping excursion would suit best? Always remember, a happy spouse = a happy conference delegate!
Tip # 3: Unique experiences make the program… and there are many to be found in and around Halifax!
Here are some of my favourite activities to do in Nova Scotia in the fall:
For the thrill seeker, try zip lining at a ski hill, surfing at Lawrencetown beach (fall brings the best waves), or jump into a hot air balloon and float over our beautiful province.

Plan a vineyard tour at one of the 9 established wineries in the Annapolis Valley. Participants will be sure to discover some new vintages that please their palate.


Staying close to Halifax? Downtown has plenty of local stores and boutiques to keep the shopper busy. Foodies can experience Halifax like a local with a Tasting Tour and support locally owned, one-of-a-kind eateries. And be sure to make a stop at the new state-of-the-art Halifax Central Library in the heart of downtown.


Looking for a family-friendly activity? Go apple picking at one of the many orchards and get lost in the corn maze at Noggins Farm. The scenic drive to the Valley will offer a glimpse of Nova Scotia's beautiful fall foliage.


Contact our sales team today for more information or subscribe to receive email updates.