Beautifying our streetscape
Sep 23, 2015
We understand the importance of a vibrant community. So when we were approached by our friends at bits.co to incorporate our Halifax Convention Centre brand into the hoarding around the site of our new facility, we were thrilled to provide our support.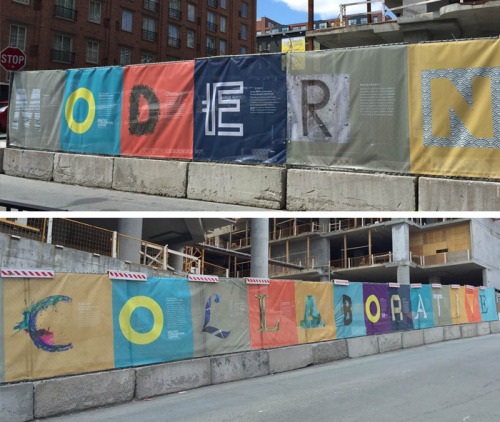 Check out what they had to say about the inspiration behind their hoarding design:

We wanted to engage the community and take them on a journey through the entire development—giving a behind-the-scenes perspective on its construction. Highlighting Nova Centre as a whole, with its many amenities, sustainable features, unique public space, and of course, tenants like the Halifax Convention Centre, was a top priority.

Running with Nova Centre's nautical theme, the panels' bright colours are a reinvention of the maritime flags' colour palette. We also put a lot of thought into creating playful, modern characters that match the information on each panel. In addition to blocking dust and debris, we really wanted the design to help beautify the streetscape and make pedestrians smile.